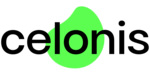 Business Value Architect
Firm
Location
Madrid
Education
Postgraduate degree
Benefits
Excellent
Functional areas
Are you ready for a new challenge?
Celonis is the execution management system leader. Powered by its market-leading process mining core, the Celonis Execution Management System provides a set of instruments and applications, with a developer studio and platform capabilities for business executives and users. The Celonis EMS offerings help companies manage every facet of execution management from analytics, to strategy and planning, management, actions, and automations. For Global 2000 companies, transforming to an intelligent enterprise has become a key strategic priority.
Celonis has thousands of global customers including ABB, AstraZeneca, Bosch, Coca Cola, Citibank, Dell, GSK, John Deere, L'Oreal, Siemens, Uber, Vodafone, and Whirlpool. All rely on Celonis technology to unlock their full execution capacity and drive change to business processes. Celonis is headquartered in Munich, Germany and New York, US, and has in total 15 offices worldwide.
The company has grown 5,000% in 4 years and 300% in the past year. In 2019, Celonis reached a $2.5 billion valuation, after receiving a $290 million Series C funding round. Celonis is continuously expanding, especially in Europe to be able to serve the local markets. Recently offices were opened in Paris, Copenhagen, Stockholm, and Madrid, as Center of Excellence for international tech talent. Particularly in these uncertain times Celonis plays an impactful role in helping customers to use their execution capacity the best way possible.
Are you wanting to overpass continuous slides validations with different levels?
Do you want to lead customer engagements independently?
Do you have a passion for Change Management, relating with People and explaining complex concepts with simplicity?
Do you love planning and organizing Workshops and executing them to drive value at your customers?
As a Business Value Architect (BVA) you are spearheading our efforts in data-driven business transformation at our customers. You will work side by side with our customers to help them achieve their strategic goals and realize significant value using Celonis. As a Business Value Architect you will drive measurable business impact across processes and industries and accelerate the adoption of our platform. You will blend deep process and industry expertise with a proven consulting skill set and a keen interest in analytics and change management.
Frame Value
Translate customers' strategic objectives into high-impact Celonis use cases
Lead business value workshops and use Celonis to identify and qualify opportunities for process enhancement
Build business cases and ROI calculations, leveraging industry benchmarks and best practices
Realize Value
Derive improvement measures in finance, sales, procurement, and/or other major business functions
Execute improvement actions and initiate enterprise-wide change initiatives
Present results and realized value to senior management and C-level executives
Sustain Value
Establish an operating model for customers and enable users at scale
Build and refine analyses in Celonis for different user groups
Provide feedback to our product development teams to enhance the Celonis platform and Apps based on customer success stories
Expand the use case knowledge in our consulting teams and be the go-to person for process improvement topics
YOU...
...have 3+ years experience in Management Consulting, strategy consulting or process improvement
...have an excellent degree in (information-oriented) Management, Economics, Business Information Systems or other business or Engineering related subjects
...have strong communication and presentation skills
...are fluent in English, German or Italian fluency is a strong plus.
...bring strong analytical skills, especially in applying technology solutions to core business problems
...are experienced in analyzing SCM, Finance or Procurement processes
...are open to travel up to 50% across EMEA
...are based in Madrid or are willing to relocate
WE...
...see people as the fundamental pillar of our success. Therefore, we invest into the personal growth and skill development of each individual alongside with the strengths finder test
…offer attractive compensation models (best-in-class salary, stock option packages, employee referral bonus, family service, flexible working hours, …)
...are visionary and one of the fastest growing Software-Unicorns in the world
…are experts in the field of Process Mining - the new Celonis Execution Management System provides a set of instruments and applications: the EMS offerings help companies manage every facet of execution management from analytics, to strategy and planning, management, actions and automations
…distinguish ourselves through a unique combination of innovative start-up atmosphere paired with great professionalism and self-responsible work
Celonis is an equal opportunity employer. We celebrate diversity and are committed to creating an inclusive environment for all employees. Different makes us better. Have a look at our Diversity statement.
Job information
Firm: Celonis
Location: Madrid
Education: Postgraduate degree