Consultant Financial Risk Management
Firm
Location
Frankfurt
Education
Postgraduate degree
Benefits
Excellent
Functional areas
Get your career off to a flying start!

We are looking for new talented colleagues who would like to combine their quantitative background with consultancy and finance. Are you eager to learn, take on responsibility from an early stage and make an impact?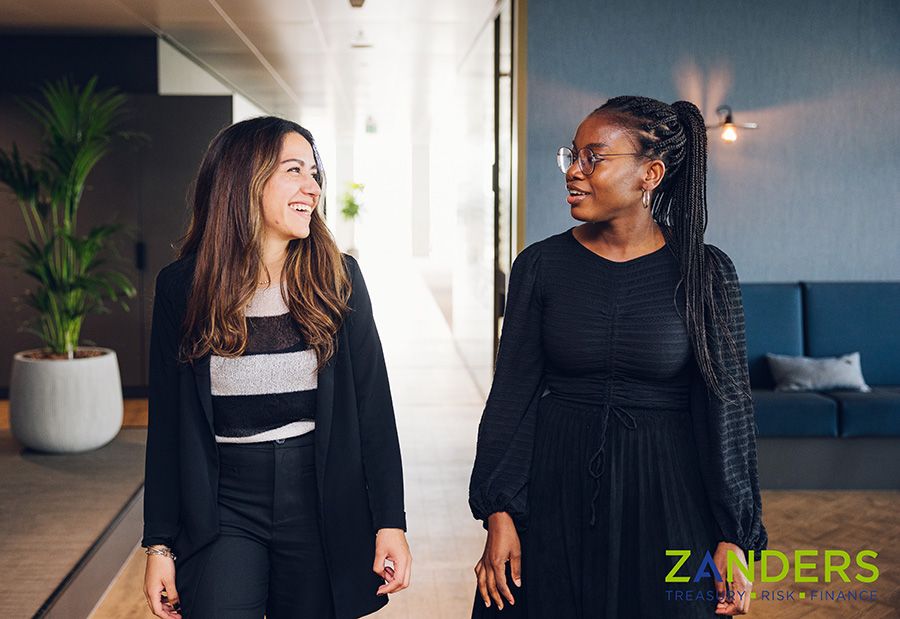 Background

Zanders is an international consultancy focussing on Risk, Finance and Treasury. The company has its roots in the Netherlands with regional offices in London and Zurich. Zanders recently acquired Private Equity backing and has expanded into several key locations globally. We have now opened our doors in Frankfurt am Main and are looking to expand the 'Financial Institutions' team. Germany is a key location for Zanders' strategic vision, such that ample funding is available to guarantee job security.

The team's core focus is credit risk and asset liability management (ALM). Over time the focus will expand to include market risk, climate risk and blockchain technology. As a consultant you will have the opportunity to gain work experience in all these topics before choosing an area of specialisation. Typical clients include banks, insurers, and asset managers. You will advise our clients surrounding their financial risk models, policies, and governance.

Your role

You will be working in a team of experienced consultants that will help you hone your skills in Financial Risk Management. Due to the "start-up feeling" we will have in the first few years, you will be given considerably more responsibility than in other consultancies and get to develop the business from day 1.

As a Consultant you will get to advise our clients in the financial sector about financial risk related complexities. Key tasks include model development, model validation, portfolio analysis, developing prototypes and stakeholder management.

Furthermore, as a starting Consultant you will join our Zanders Graduate Talent Program. This program contains content related training, consultancy skills training and training to obtain or increase your CFA level.
Skills to be successful
Completed Master's degree in economics, financial economics, mathematics, quantitative finance, statistics, or related topics.
A strong interest in developing, designing and performing the quantification of risk.
Strong knowledge of Excel and programming tools (e.g. R or Python).
Ambitious, strategic thinker, flexible to travel.
Fluent in German and English.
What you can expect
The chance to work alongside a variety of clients and consultants to build new skills quickly.
The opportunity to establish yourself as a subject matter expert in your chosen field.
A spot in the Zanders Graduate Talent Program to hone your soft skills and content knowledge with your class of new colleagues.
A fun and enterprising organization that encourages, motivates and focuses on its people.
What we offer in return

At Zanders you will of course enjoy attractive conditions of employment: a good salary, a nice number of holidays, mobility budget and a Zanders bonus scheme. But there is more to look forward to.

Will you be working at Zanders? Then we will offer you:
The opportunity to work in a dynamic and challenging environment with a chance to learn from highly experienced colleagues.
Working at high profile clients, including leading investment banks and asset managers.
Brand new office in Frankfurt am Main.
Opportunity to work from home.
An ambitious, service-driven work environment where innovation is the key.
A role with a lot of entrepreneurship, responsibility, autonomy and the possibility to develop yourself further in Treasury, Risk and Finance.
And on top of it, enthusiastic and helpful colleagues, good coffee, an annual Zanders trip to a (surprise) location in Europe and other outings!
Who we are

We are a leading international consultancy firm focused on Treasury Management, Risk Management and Corporate Finance. From our locations in the Netherlands, Belgium, United Kingdom, Switzerland, Sweden, United States, South Africa, Germany and Japan our 220+ consultants service Corporates, Financial Institutions, Public Sector entities and NGO's. We have a strong ambition to further expand our business.

With the recent investment of our strategic partner, MML Capital, Zanders aims to expand its capabilities and teams in existing international markets and enter new markets/segments. We are therefore looking for candidates like you to join that growth.

We believe that developing our people by investing in them and by sharing knowledge and experiences sets us apart from the crowd and is the key to our success. That is why we create an inspiring work environment and foster our open, family atmosphere in which freedom, fun and flexibility play an important role. It is also why we aim to make our next project even more exciting and challenging.
Job information
Firm: Zanders
Location: Frankfurt
Education: Postgraduate degree