Former Unilever Belgium CEO Nils van Dam joins Duval Union Consulting
Former Unilever executive Nils van Dam has joined Duval Union Consulting, a Belgian management consultancy, in the role of global Head of Food and Retail. Van Dam has been tasked with setting up the firm's newly launched Food & Retail practice and establishing a presence in the three markets Duval Union Consulting is active in: Belgium, the Netherlands and Dubai.
After serving FMCG-giant Unilever for over three decades, Nils van Dam stepped down from his position as General Manager for Unilever Belgium and Luxemburg in May last year. He took the top role in 2011, and prior to that he held several leadership and marketing positions at the firm, in among other places Belgium, the Netherlands and Portugal. He joined the company in 1985.
On his departure, Unilever sent out an internal memo thanking Van Dam for his key contribution, stating among other aspects that "under Nils' direction, Unilever Belgium and Luxemburg has grown into a highly competitive organisation….. Nils was an experienced and determined leader for the Belgian team."
Besides his role for the Dutch-English multinational, Van Dam was a board member at the Association for Belgian Brands (BABM) and the federation of the Belgian food industry (Fevia).
Following a year operating as an independent consultant, Van Dam has now joined the ranks of Duval Union Consulting, a Belgian origin consulting firm that specialises in digitisation. The advisory firm was founded in 2015 by Dado Van Peteghem and Jo Caudron, and has since grown into a team of around twenty five consultants.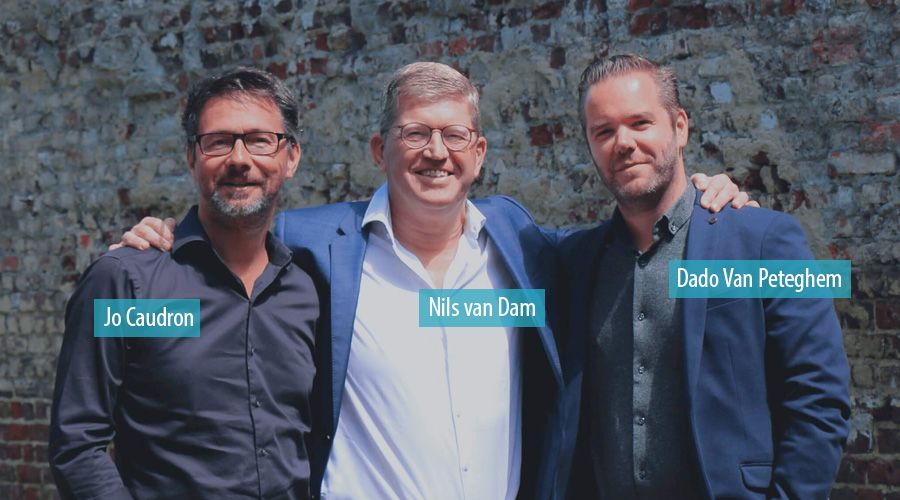 Caudron and Van Peteghem have been working together for longer however – the two have met on engagements in their previous roles, and teamed up to publish their book "Digital Transformation: a model to master digital disruption" in 2013. Today the strategic consulting framework outlined in the book has been adopted by 150 companies across industries.
Entering the Food & Retail space
Van Dam has been appointed as the firm's global Head of Food & Retail, as Duval Union Consulting embark on entering the two sectors. "Our mission is to help companies become future-proof in a world of constant change. We strongly believe that this new practice in Food and Retail with Nils as global head will be an important step for the transformation of the food and retail world in Europe and beyond. We're looking forward to start this journey together," said Van Peteghem.
"I'm excited to embark on this journey together with Duval Union and help the food and retail industry to tackle disruption," remarked Van Dam.
He added that he believes there is no better time for beverage companies and food retailers to embrace digital. Faced with a wave of technological disruption heading straight at them, companies can tap into innovative technologies to help them bolster competitiveness, ramp up efficiency and enhance the way they communicate with and serve their customers.
Duval Union Consulting will be seeking to nestle itself in a market which is competitive according to analysts, dominated by the strategic consultancies (Spanish retailer Dia for instance recently hired BCG Spain to support a digital transformation), the Big Four and the management consulting arms of technology players, such as Accenture and Capgemini.
"Most companies are aware of the challenges ahead but have no clear strategy to thrive in this disruptive world," commented Caudron on where he believes the firm can make the most impact for its clients.
Related: Duval Union Consulting enters Dutch consultancy market.