Croatian consultancy firm Sense Consulting rebrands as Apsolon
Sense Consulting, a management consulting firm based in Zagreb, has rebranded as Apsolon to better position itself for the digital era.
Founded in 2007, Apsolon has since its inception grown by an average of 20% per year to its current size of some 50 consultants, making it one of Croatia's larger independent management consultancies. The firm supports its small and medium-sized private sector clients with services such as design thinking, digital transformation, procurement, regulation, analytics, financing and investor management. In the public sector, the consultancy helps municipalities, ministries and other government institutions with a range of strategic, organisational and financial services.
As part of its ambitions to advance the firm into the next growth phase, Apsolon's partner team recently put their minds together to come with a branding overhaul. Vedran Antoljak, managing partner and one of the founders of the company, reflected on the refresh. "We believe that, if you want to change the world, you should start with changing yourself first! The new name and new visual identity reflect our change mindset, innovative corporate culture, focus on the highest quality of delivery, precision in working, and recognition of the bigger picture. The new brand also clearly shows our values, skills, and knowledge."
He added that the Apsolon brand has been cherry-picked and designed to further accentuate the firm's growing transition to digital consultancy services. "The new brand positions us for more successful business in the digital age. We want to become the leader of a new generation of consultants who help their clients to digitally transform themselves and prepare for the challenges of the digital era that require new ways of thinking and acting."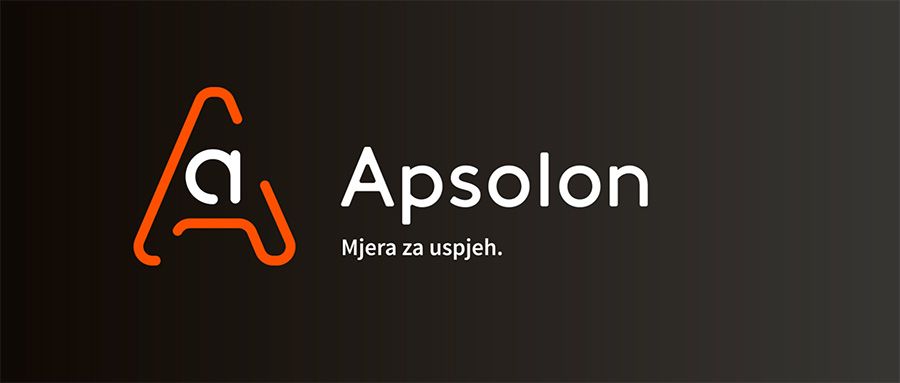 The transition comes amid a rapidly digitising business landscape. Digital-led strategies and operations are disrupting business models and value chains, and with customer expectations being reshaped by digital channels, incumbents are left facing no other option than embracing emerging technologies. To this end, Croatia's business scene still has a considerable way to go – according to recent research on the digital readiness of Croatian companies, firms score 2 on a 5-point scale, trailing their peers in many other European countries.
Along with the new brand and logo, 'Measurement for success' has been adopted as the firm's new slogan, emphasising the value the firm's consultants place on realising tangible, and measurable benefits. According to Antoljak, this laser-focused emphasis on results delivery is at the heart of the firm's track record of "over 560 satisfied customers in 20+ countries", with 90% of clients retained since they first ventured in collaborating with Apsolon.
Among the projects Apsolon has completed in recent years include supporting foreign companies enter the Croatian market, helping a dairy farm digitise operations leading to a 5x increase in revenues, helping local Croatian companies with growth funding, Industry4.0 implementations, supporting Croatia's largest brewery with subsidy and tax management, as well as helping public sector clients with green procurement, smart city development and reducing the regulatory and administrative burden. Internationally, Apsolon has also helped the Armenian government improve its rating on the Doing Business World Bank ranking (culminating in a jump from 61st to 38th place), and flown to as far away as Thailand to help the government build a more transparent regulatory framework and licensing system.
The rebranding comes shortly after the Croatian management consultancy moved into a new office in the heart of Zagreb, merging its two previous locations into one. "We are delighted with the relocation. The new office has a specifically designed Apsolon Cafe, a social room and a design thinking workshop space where we can brainstorm with our clients."
Apsolon's 50-strong team is led by a partner team of four – Vedran Antoljak (formerly at Roland Berger and the World Bank), Natasa Curic Martincevic (also an alumnus of Roland Berger), Miroslav Kosovic (formerly at Ecorys) and Mirjana Samardzic Novoselec.
Croatia is one of the smaller markets in Eastern Europe's €1.4 billion consulting industry, estimated to be smaller than that of the Czech Republic, Hungary and Slovakia.
Related: BCG names Croatia 40th country for sharing prosperity with its citizens.