KPMG partner Ricardo Tülkens joins PA Consulting
PA Consulting Group has strengthened its Dutch management team with KPMG partner Ricardo Tülkens.
The 54-year-old Tülkens brings more than 25 years of experience to PA. The past six years he worked for KPMG, as a partner in the firm's Strategy practice. He led the Supply Chain team of KPMG Advisory in the Netherlands and EMEA, and was Global Lead Partner for Signify, the former Philips Lighting.
Previously, Tülkens worked nine years at BearingPoint, latterly as a partner. He joined the consultancy just after it had completed its management buy-out in Europe (2004), and played a key role in helping the firm establish and grow its footprint in the Netherlands. Before that, he sent roughly a decade at KPMG in his first spell at the accounting and consulting firm, and two years at the in-house consulting arm of Philips.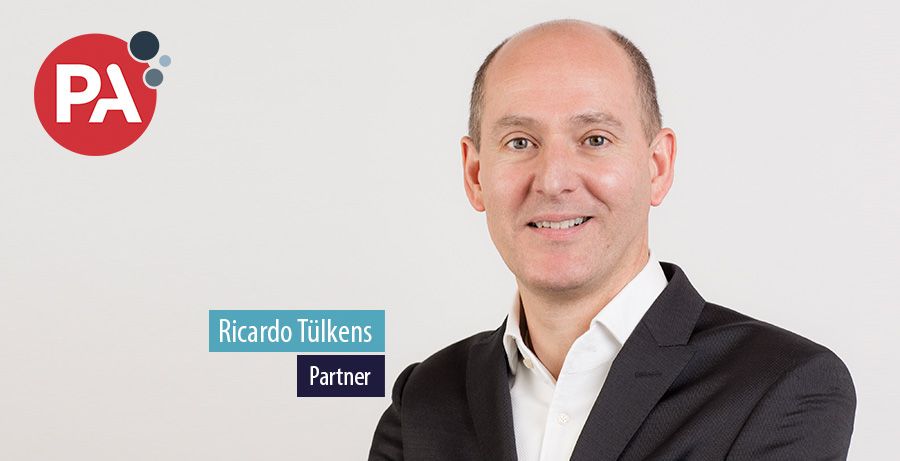 During his two decades in the management consulting scene, Tülkens worked on dozens of projects for clients in the automotive, construction, chemical, oil & gas, manufacturing, pharmaceutical and retail sectors. Before operating as a consultant, Tülkens owned a retail company he founded.
At PA Consulting, an international consulting firm with around 2,800 consultants and staff, he will focus mainly on clients in the manufacturing industry. "There are a range of issues taking hold in industrial sectors. By focusing on customer centricity, experimentation and validation, companies can more efficiently create products and services that meet customer needs," he remarked.
Speaking of the driver to join PA, he said; "PA Consulting is uniquely positioned to combine strategy, innovation, transformation and digitisation. A combination that helps organisations thrive in a digital era, in order to innovate further and faster and to stay ahead of disruptive new players."
Mark Griep, country managing partner of PA in the Netherlands, is pleased with the addition of the senior expert, stating; "He has an impressive track record in the manufacturing world. I am convinced that our customers in the industry will reap the benefits of his experience and insights."
Earlier this year the Dutch division of PA Consulting also appointed Hugo Raaijmakers, formerly the Global Head of Innovation Management of ING, as a partner in its Innovation practice.