Digital consultancy Made by Many lands in Amsterdam
British Digital consulting firm Made by Many has opened an office in Amsterdam, the firm's third in Europe.
Heading the new office are two senior Made by Many employees – John Adams and Alex Harding. The latter has been with the digital consultancy in London for nine years, and currently leads its design practice. Adams joined in March this year after previously serving The App Business and Deloitte; he is lead product manager. The pair have relocated to the capital city of the Netherlands to establish and run the Dutch wing.
Speaking of the move to setup a base in Amsterdam, Tim Malbon, founding partner of Made by Many, said that it was a "logical decision" because "there are many large head offices of progressive and innovative companies in Amsterdam."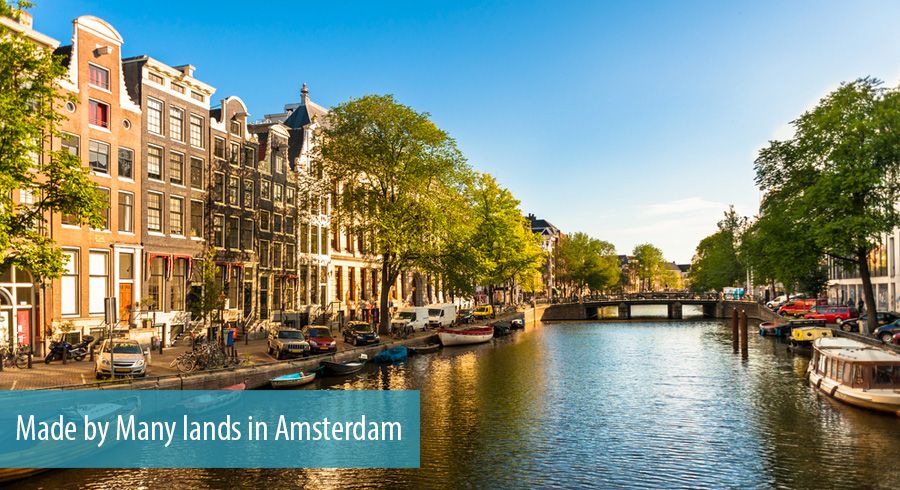 While the Dutch arm will focus mainly on wining engagements in the country, it will also serve as Made by Many's hub for continental Europe. "We see huge opportunity in Europe. Because of Amsterdam's open culture and location, we can reach the rest of Europe easily from here."
Made by Many brings an established track record of working with many of the globe's largest organisations on digital innovation and transformation, with a focus on digital product and app launches. The firm for instance helped Finnair design and develop a highly successful new mobile booking flow, BBC with revamping its editorial process across its different channels, and helped luxury retailer Burberry launch artofthetrench.com – the heart of its digital experience.
Another top client Made by Many works for is the World Economic Forum (WEF). Once known principally for its annual conference at Davos, WEF now exerts year-round influence with a platform that supports multiple conferences, communities and membership initiatives. Leveraging a more data-driven approach to publishing and a new web platform – developed by Made by Many – the WEF has managed to grow its audience from 1 million to 6 million unique visitors per month since go-live three years ago.
"Putting digital at the core of the business is an imperative for most organisations, but there are so many obstacles to doing this successfully. We've built a great track record serving corporate clients from London, and we believe a presence in Amsterdam will increase our reach, provide a more credible base from which to successfully serve our European clients, and mitigate any risk posed by Brexit," Malbon concluded.