French food group Toupargel working with Oliver Wyman
Toupargel, a producer and distributor of frozen and grocery foods, has brought consultants from Oliver Wyman on board to help the firm recalibrate its strategic plans.
The French group has a history that traces back to the post World War II era. In 1947, Gustave Poncin founded Toupargel in Lyon, and after two decades of producing frozen and grocery foods for other channels, in the late '60s it started with the delivery of its groceries to businesses and households. Today, the company has an assortment spanning 2,500 fresh grocery products and 300 frozen products.
The rise of the internet has presented Toupargel with a sea of opportunities (potentially larger audience and online booking) but also a range of threats. After the company launched its own e-commerce platform in 2010, it fared well for a few years, and its 2012 its revenue stood at €327 million with healthy profits booked as well. In the years that followed, growing online competition from large grocery players (supermarkets, distributors, A-label manufacturers) as well as platformisation of food products put Toupargel under pressure.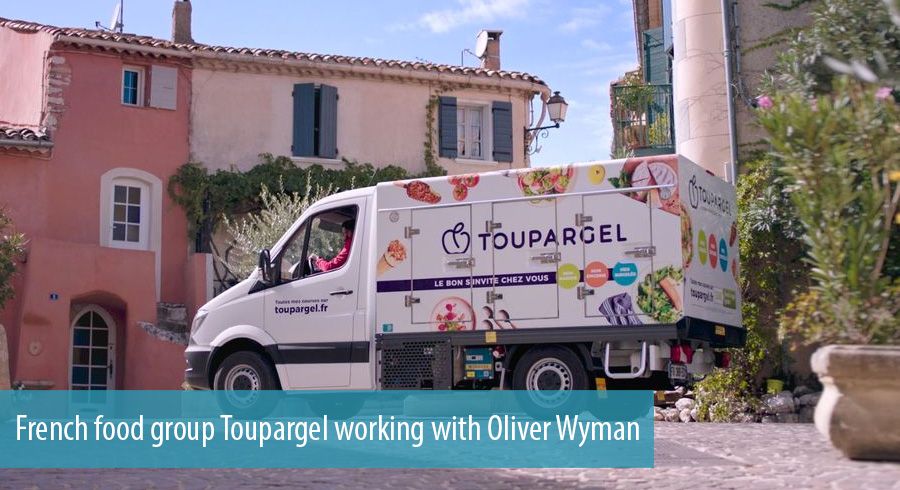 Corrected for the acquisitions of Eismann France and Comptoir du Surgelé (which added nearly €20 million to its turnover), Toupargel's revenue has fallen every year since. In the past two years, the downfall accelerated. In 2018, the company generated sales of €244 million, around €65 million less (-21%) than its year-end sales for 2015, and in its latest financial earnings update, the firm's CEO Romain Tchénio announced that turnover had dropped by another 14% in the 2018/19 financial year.
In troubled waters
Operating income losses meanwhile have grown considerably, from €5 million in 2017 to approximately €20 million in the latest financial year. As a result, in May this year Toupargel was forced to axe 265 of its 2,300 jobs, and earlier this month, the company was placed in a certain level of receivership (known as 'procédure de sauvegarde' in French law).
Reports in French media show that in the Spring of 2019, the management team of Toupargel had commissioned Oliver Wyman to review the firm's strategic plan. Key objectives of this plan are not unsurprisingly to stabilise turnover through defensive strategies and even grow sales through new market opportunities, and bring the company back into the black.
In a memo distributed to shareholders by Toupargel at the end of September, Tchénio confirmed that the strategic plan has been revised, with a number of initiatives set to bear fruit from the beginning of next year. Oliver Wyman has been further tapped to oversee the implementation of the revised strategy.
Now that Toupargel has been placed in receivership, the focus on Toupargel's management has shifted into restructuring mode. Unknown is how this has impacted the working relationship with Oliver Wyman, or if a specialised restructuring consulting firm has been hired to oversee this process.
Earlier this year, another French-origin producer of food, Bonduelle, hired marketing consultancy Merkle to help it with growing its footprint in the Benelux – Netherlands, Belgium and Luxembourg – region. Bonduelle is a provider of processed vegetables, and operates with four major brands: Bonduelle itself, Cassegrain, Arctic Gardens and Globus.