Miebach Consulting names Jochen Schuehle CEO for Germany
International supply chain consulting and logistics firm Miebach Consulting has appointed Jochen Schuehle as the new head of its German division.
German-origin Schuehle is a veteran of the consulting firm. He has been with the company for two decades now, having joined in 2000 after working four years in the automotive sector with Opel.
Miebach Consulting was founded in 1973 and has since the very start been dedicated to supply chain consulting and engineering services in logistics and production, with a focus on serving clients in the large and medium-sized company segment. Today, the specialist consultancy has over 350 consultants and staff in 17 countries.
While the firm has operations in powerhouse economies the US, the UK and France, Germany remains the largest operation of Miebach Consulting, operating from offices in Frankfurt (global headquarter), Berlin and Munich. In the country, Schuehle has now been tasked with "continuing the growth course", according to Juergen Hess, the global co-CEO of Miebach Consulting.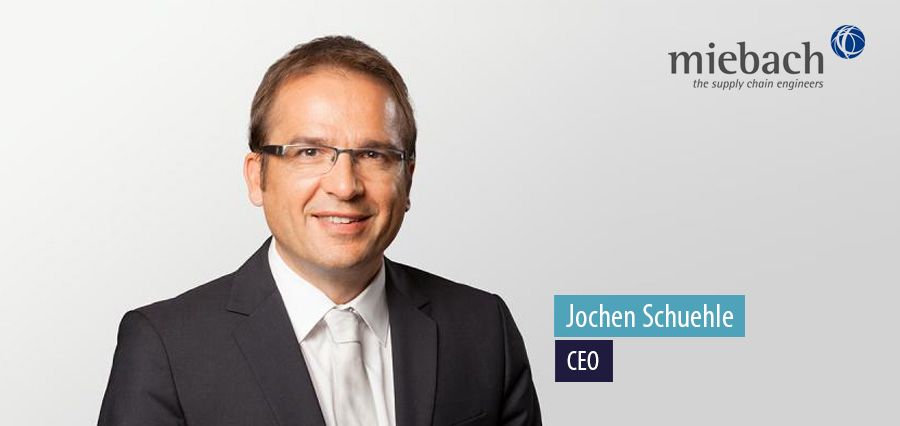 Schuehle was previously Managing Director of the Miebach Consulting offices in the United States and Canada for nine years. "Under his leadership, the North American operation was successfully established and managed to grow significantly," said Hess. Appointed CEO, Schuehle fills in the shoes of Hess, who has now moved to a 100% management role for the group.
The new German country head will work closely together with Chief Operations Officer Wolfram Suessenguth, a long-time leader in the firm's German country organisation. He joined Miebach Consulting eighteen years ago and has been a partner for fifteen years. Previously, Suessenguth was responsible for employee development in Berlin and Munich, for the setup of the Berlin office and serves a key competence leader in the production logistics, logistics engineering and intralogistics practices.
With the growth of Germany's €34 billion consulting market expected to tip 5% this year, Schuehle looks ahead with confidence. "What makes Miebach's growth possible is our drive to get things done: we respond quickly and flexibly to our customers, develop innovative concepts with high added value and translate these into tangible business cases and sustainable solutions."
Meanwhile, in North America, Schuehle's role has been taken over by Bernard Tremblay, who was previously head of the firm's Canadian office in Montreal.
Other top executives of Miebach Consulting include company founder Joachim Miebach (Chairman of the Advisory Board) and Jorge Motjé, together with Jürgen Hess the co-CEO of the firm.