Digitisation can help finance boost its business partner role
Amid a rapidly changing market and growing expectations from the business, the finance department needs to up its game. Using digitalisation to unlock benefits across finance is essential for this transformation – Gaëlle Derail, the CEO of EPO Conseil, explains.
The finance department must transform itself to become an effective business partner. It can no longer focus just on reporting on the past, but should now go further, and also provide key insights to help business leaders anticipate future trends. This empowers CFOs to contribute to and improve business performance.
To this regard, the digitalisation of financial processes is a key enabler. By using efficient tools and capitalising on their integration, finance can improve its relationship with the other business units of the company. According to the 2020 CFO Barometer from Wavestone, 70% of Financial Directors are well aware of the importance of digitalisation to their function – but which tools should they look at first?
Specific tools exist in order to automate processes and to strengthen internal control on finance processes, including Order to Cash (O2C), Procure to Pay (P2P), expenses management software, and cash-flow and consolidation tools. There are other systems which may also be applicable, including ones related to human resources, concentrating on personnel cost and the management of time. EPM (Enterprise Performance Management) is another important area of focus, with tools ensuring that operational and financial reporting are in line with plans and budgets.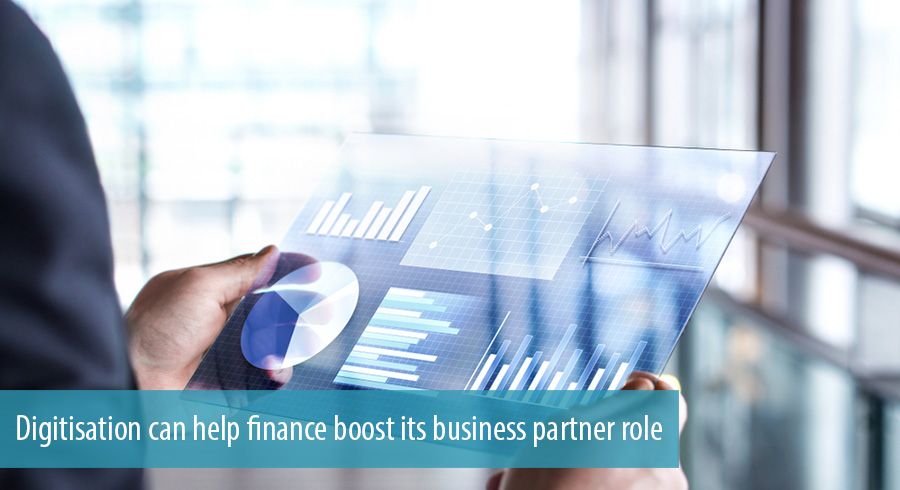 Benefits
In our experience at EPO Conseil, there are two main benefits of finance digitalisation. First, it increases the quality and efficiency of processes and data and delivers a positive impact on internal control. Second, it provides finance leaders more time to allocate their resources to more value-adding activities.
One real world example is improved budget planning on the back of digital workflows. Many organisations still use an Excel-based mechanism for consolidation and reporting, which can be a time-intensive process. A recent survey among Financial Directors found that almost half believe that systems can help them gain a significant productivity improvement. Alongside efficiency, digitalisation also can benefit quality, consistency and employee satisfaction.
Transformation
Unfortunately, delivering such benefits is easier said than done. Business performance and big projects take time and dedication from mostly scarce resources. Meanwhile, change initiatives commonly compete with other projects, meaning that an integrated portfolio management view is key.
While not every transformation can be led in the same way, there are a number of success factors that apply for any programme. It is for example broadly important to win support from governing boards and financial boards to realise the end goals. Then, factors such as a clear governance, roles & responsibilities, agile delivery and change management all rank as important factors determining a project's success.
Contrary to the more traditional approach, it is recommended to follow a phase delivery approach. For example, when implementing a P2P tool at a client, EPO Conseil first started with the OCR (characters recognition) functionality in order to scan supplier invoices and implement the approval workflow. Then, automated accounting of bills was rolled-out, and subsequently, the order process including an automatic settlement was digitised.
This approach makes it possible to implement large-scale projects while increasing value in a step by step process. Moreover, it facilitates the acceptance and the adoption of the system by all stakeholders. This aspect is essential in order to optimise the automation of processes.
EPO Conseil is a consulting firm based in Paris. The consultancy helps its clients – corporates, mid-sized companies but also start-ups – across a range of consulting fields, including digital transformation.