Dutch Chapter of global financial crime network launches
A group of frontrunners in the financial crime landscape have joined forces to launch the Dutch Chapter of the Association of Certified Financial Crime Specialists (ACFCS), a platform that aims at advancing economic crime prevention in the Dutch financial services industry.
The launch comes against a backdrop of growing financial crime, with one estimate now pegging the cost to the global finance sector at around $180 billion, up from under $100 billion just a few years ago. Crimes that come with the largest price tag include money laundering, terrorist financing, fraud, tax evasion, embezzlement, forgery, counterfeiting, crypto crime, and identity theft.
In the Netherlands, the situation is no different. One of the most digitally advanced countries of Europe, which has propelled the country to the top ranks of several digital maturity rankings, this however at the same time also means that the Dutch infrastructure is high on the agenda of organised e-criminals. According to The Hague Security Delta, damages caused by rapidly growing financial crime last year surpassed the €10 billion mark, and there are no signs of slowing down.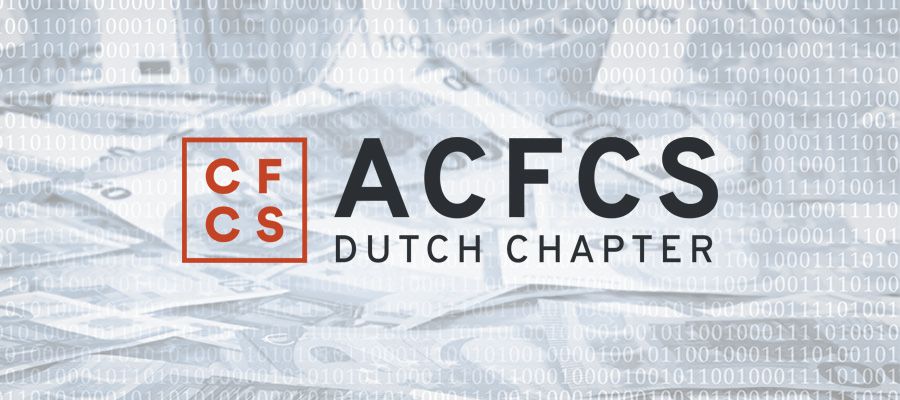 One means of countering financial crime lies in better collaboration across the industry, and in a bid to organise this, Protiviti and BusinessForensics in the fourth quarter of 2019 initiated a plan to bring the global Association of Certified Financial Crime Specialists into the Netherlands. Established in 2011 in the United States, ACFCS today operates in some 50 nations, with the Netherlands the latest Chapter to join its ranks.
Yesterday, the Dutch Chapter formally presented itself to the general public. At the helm stands Ruth Post, Director Privacy & Compliance at LeasePlan, and she is flanked by other Board members Owen Strijland and Perry Huijgen from Protiviti, Tames Rietdijk from BusinessForensics, Lotte van Meerten from Van Lanschot Kempen, and Adriaan Kom from Altares Dun & Bradstreet.
"The rapid emergence of financial crime that will take place in the near future means that we must be vigilant about vulnerabilities, while having to deal with a heavily changing environment. We therefore see a growing need to step out of the silos of organisations or disciplines and to cooperate in the fight against financial economic crime," said Post.
The Dutch platform will focus on three pillars: sharing of knowledge and best practices; developing and delivering training and tools; and certification for ACFCS backed credentials such as the Certified Financial Crime Specialist (CFCS).
Commenting on the launch, Owen Strijland said: "We are very proud of this milestone, just over six months after the idea was born. The network is open to all professionals working in the field of financial economic crime."