Mounaim Cortet on how banks can become 'data custodians'
The rising importance of open banking, digital identity, consent management and data sharing has created a 'blue ocean' market for banks. INNOPAY's Mounaim Cortet on the urgency for banks to make the most of the opportunity.
INNOPAY is a consultancy firm specialised in digital transactions spanning payments, digital identity and data sharing, leveraging digital technologies to innovate the way businesses and their customers create and exchange value. INNOPAY was founded in 2002, and has grown since its inception to become a well-known Western European player in its field, with offices in Amsterdam and Frankfurt.
Over the years, INNOPAY has come to work with a number of major, globally operating banks on digital innovation, including on open banking – an area of expertise for INNOPAY. According to Mounaim Cortet, a Senior Manager at the consulting firm, open banking is one of the key strategies for banks to establish credibility and a footprint in the data economy as a stepping stone for future relevance and new business models.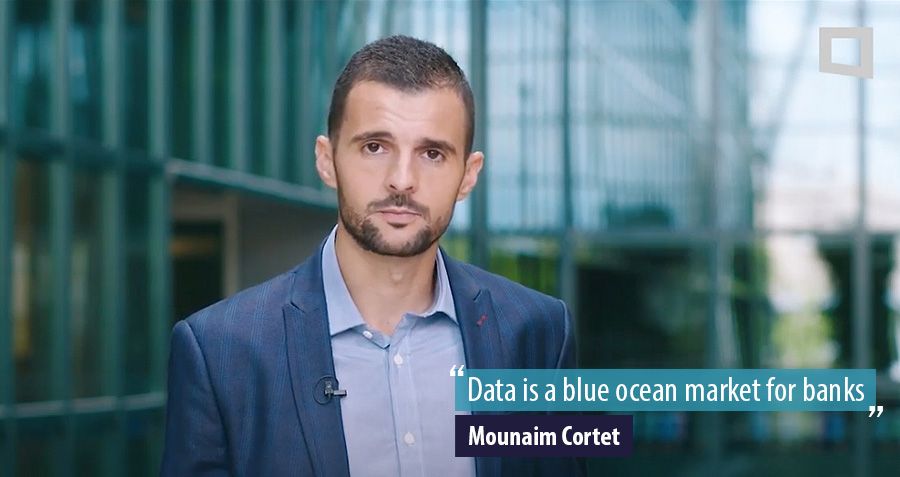 Speaking to Consultancy.eu, Cortet explained, "We live in a world in which digital interactions are increasingly becoming data transactions – and that is why we think it is no longer enough for banks to only focus on their digital payments agenda and related strategic initiatives. In this world, customers are becoming increasingly aware of how much value their data represents, and are looking for ways to leverage that data outside of the organisations that hold it."
Cortet went on, "Customers demand transparency and increased control over their data assets. That is why we think that the new battlefield for banks revolves around digital identity, consent and data sharing in ecosystems. It is in those ecosystems where there is more value at stake than in payments. We are therefore convinced that banks must enter this new battlefield to secure their relevance in the data economy."
As a result of these demands, INNOPAY has identified an emerging need for a 'data custodian' role, in order to help ensure seamless and secure access in a trusted and well-governed ecosystem which revolves around digital identity and consent. Trust will be essential to fulfill this role – as the data custodian will meet the growing desire among customers to have a single point of control for their data assets.
Further reading: Sharing data effortlessly whilst keeping control.
According to Cortet, most banks are ideally placed to take advantage of such an opportunity. "Banks have the right experience and assets in digital identity, strong customer authentication, and consent to facilitate digital transactions – financial and non-financial – across all sectors of society," he argued.
"Banks that recognise and embrace this can expand their current role as our money custodian into the data domain. Banks that actively contribute to developing a digital trust infrastructure can secure their role as our everyday custodian of data and trust."
Digital trust
Trust is key in the financial system, and that is no different for data, especially if it "gets personal". To meet consumer demands, banks should consider building a digital trust infrastructure. This infrastructure would enable customers to access their money and data based on a secure and trusted digital identity, along with consent and authorisation mechanisms. These are all capabilities that banks already have and can leverage.
There are two key reasons why banks should sit up and take notice of this "blue ocean" market opportunity in the data economy, said Cortet. The first is that this gives them the chance to strengthen their position, and to shield themselves against the increasing threat from US and Chinese BigTech platforms, by creating and capturing uncontested market space.
The second is the opportunity to combine digital payments, identity and data to develop new and profitable services for customers, while better protecting and respecting the data and privacy of their customers.
Cortet concluded by outlining how INNOPAY can help banks prepare for the future of digital transactions in the data economy. "First, we have vast experience and references in the development of innovative digital transaction services – both for individual organisations, and for consortiums that are working toward a common goal. Second, we drive sustainable digital transformation based on our in-depth knowledge of digital payments, digital identity and data sharing."
"And third, we cover the entire strategic and operational spectrum of digital transactions in the landscape. We help clients deploy the right technologies, and effectively respond to local and international regulation."
For more information on Mounaim Cortet's views on the topic, watch the below video: