Synechron launches tech solutions for asset management industry
Adding to its portfolio of Accelerators across the financial services space, Synechron has brought to market a suite of accelerators for the asset and investment management sector.
Developed in collaboration with leaders across the investment management industry, Synechron's 'InvestTech Accelerator' portfolio comprises a range of solutions designed to help the buy-side community with improving their digitisation, compliance and customer services, among others, while speeding up innovation.
Facing a range of challenges, including shrinking margins, pressures to personalise investment services and enhance operational efficiencies, chasing such improvements are more than important than ever, said Sandeep Kumar, Head of Synechron's InvestTech Accelerator Program.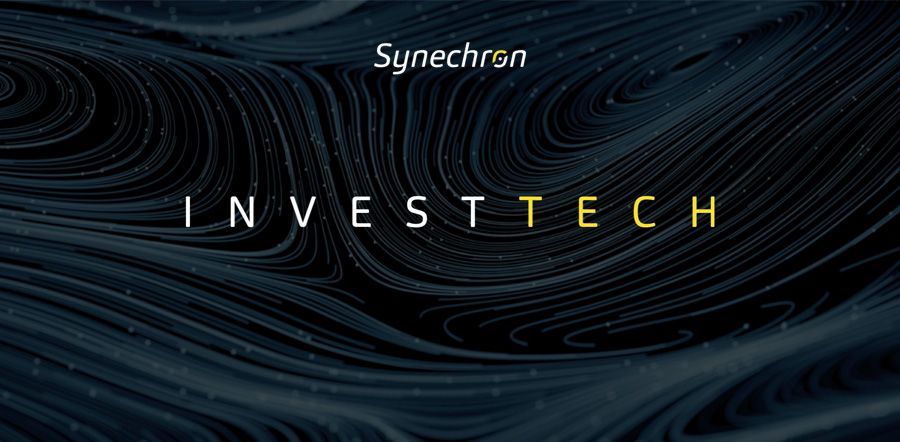 In the client space, "one of our tools enables asset managers to gain a deeper, more holistic view of each customer and their receptivity to new products and services," said Kumar. In the regulatory realm, another accelerator solution "facilitates the development of a blockchain-based centralised digital repository for clients' assets and key documents, and automates the now-cumbersome manual systems for regulatory/compliance."
Another area of focus is improving the core process of asset investments. One data science-led solution "seeks to help asset management companies do a better job of analysing investments – particularly ESG and Real Estate investment securities – as well as assessing performance risks/rewards," explained Kumar.
An overview of the main solutions within the InvestTech Accelerator offering:
ESG Booster: Provides a fresh way to "score" Environmental, Social & Governance portfolios and individual companies based upon multiple external data and inputs and can recommend alternative component companies for enhanced ESG scores and performance.
WillPower solution: Safeguards the digital assets, documents/records/videos necessary for an easier estate planning process by providing a blockchain-led centralized digital safe deposit box and to facilitate inheritance of digital assets.
VisualRE tool: Provides a comprehensive predictive analysis model of real estate funds, commercial real estate properties and Real Estate Investment Trust (REIT) securities, for possible external stresses and tenant/property owner defaults based upon the ingestion of data across varied sources.
360+: Provides a dashboard-presented holistic 360 degree picture of each customer and their portfolio based upon individual preferences and behavioral patterns, and allows better targeting of investment products/services.
Digital Compliance: Enables the automatic intake of all new and changing detailed regulatory promulgations and mandates applicable to the investment/asset management industry and enables customization for compliance professionals to work smarter and faster.
InvestTech Accelerator is the eighth batch of Synechron's award-winning Accelerator program, following in the footsteps of products for Artificial Intelligence, Data Science, InsurTech, WealthTech, RegTech and Blockchain.
"Our Accelerator solutions not only seek to mitigate problems but can identify and help companies adapt and pursue new opportunities that can set them apart," said Faisal Husain, the CEO of Synechron.