OC&C Strategy Consultants advises multiple deals in Italian market
The Milan-based team of OC&C Strategy Consultants has over the past months contributed to the successful closing of numerous transactions in the Italian market. The spotlight on four notable deals.
Medical healthcare
In August, Innova Club1 acquired a majority stake in Burke&Burke, a medtech company that specialises in healthcare diagnostics. The firm provides a range of medical technology products and systems, technological content and innovative solutions that help healthcare institutions with improving the diagnosis and treatment of patients in intensive care, sub-intensive care, neonatal care and operating rooms.
Buyer Innova Club1 was advised by OC&C Strategy Consultants for the commercial due diligence (deal team led by: Marco Costaguta and Alberto Regazzo), KPMG for the financial due diligence, and Gianni & Origoni for legal matters.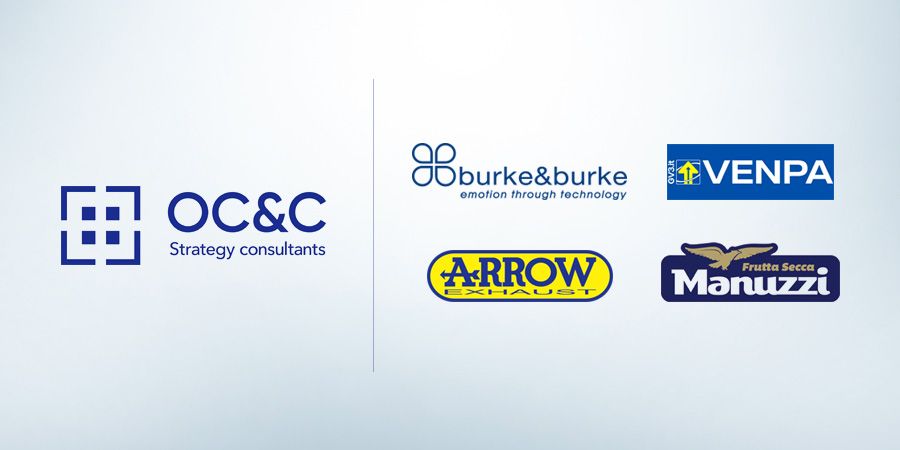 With an installed base of more than 4,500 machines operating in more than 400 public hospitals and private clinics, Burke&Burke is Italy's market leader in its sector. According to reports in Italian media, the Milan-based company was valued at just under €40 million, at a multiple of roughly 8 times its EBITDA booked in the 2020 financial year.
Equipment rental
In May, Venpa – Italy's largest industrial machines and equipment rental company for the construction market – landed a €15 million investment from QCapital, a new private equity firm established by five co-founders led by former Bain and McKinsey consultant Stefano Miccinelli. The deal saw QCapital take a 42.5% share in the business.
Venpa was founded in 1981 and has since grown to a rental company with a fleet of 4,000 machines, including mobile cranes, telescopic handlers, aerial platforms and spiders. The company employs 280 staff and operates from 31 locations throughout the country and in Croatia. With the funding, Venpa plans to expand its fleet and fund its inorganic growth ambitions.
OC&C Strategy Consultants advised QCapital on its investment – Alberto Regazzo and Christian Christodulopulos provided commercial due diligence expertise.
Automotive parts
In April, Arrow Special Parts, a leading Italian company in the production of high-performance exhaust systems for vehicles, was acquired for 70% by investor Azimut Libera Impres. During the deal, the latter received commercial due diligence support by OC&C Strategy Consultants, with a deal team led by Alberto Regazzo and Christian Christodulopulos.
Other buys-side dealmakers were EY (financial advisory), Chiaravalli Reali e Associati (tax advisory) and Gatti Pavesi Bianchi Ludovici (legal matters).
Arrow Special Parts was founded in 1985 and has grown into one of the world's most renowned manufacturers of exhaust systems for sports bikes, touring motorcycles and larger scooters. The company operates in the market with three distinct brands: Arrow, Giannelli and Mohican.
Food products
In March, Hyle Capital Partners completed its investment in Manuzzi, one of Italy's leading producers of nuts and dried fruit. Founded in 2005, Cesena-based Manuzzi boasts a wide range of products ranging from nuts in shell and shelled, to soft dried and dehydrated fruit and various mixes.
With the backing of Hyle Capital Partners, Manuzzi aims to grow accelerate its international growth and double its turnover over the next five years. The company currently generates revenues of around €16 million.
OC&C provided strategic and commercial due diligence services to Hyle Capital Partners during the investment, provided by a deal team including Alberto Regazzo, Marco Costaguta, Marco Occhetta and Alfonso Lotito.