Boston Consulting Group acquires sustainability consultancy Quantis
Global strategy consulting firm Boston Consulting Group has bolstered its sustainability practice with the acquisition of Quantis, a Switzerland-headquartered firm with around 250 environmental consultants in Europe and North America.
"Welcoming Quantis is an exciting step in strengthening our ability to help clients protect our planet and transform sustainably," said Christoph Schweizer, the CEO of Boston Consulting Group (BCG).
The move is one of Boston Consulting Group's largest deals in years (and only the fifth in the past three years as BCG tends to prefer organic growth), and aligns with the firm's agenda to accelerate its presence in the in-demand sustainability and ESG consulting segment.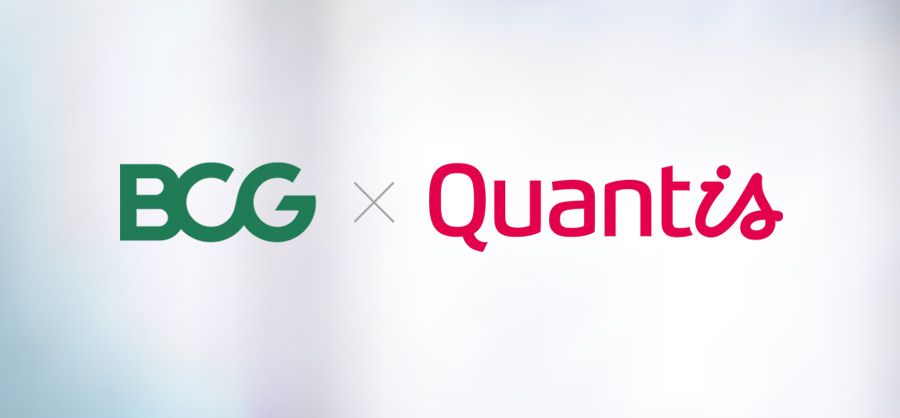 "In the face of ever-pressing environmental challenges, we keep investing boldly in our climate and sustainability market leadership," said Schweizer. "Many of the CEOs I speak to want to take action but are looking for the deep expertise Quantis offers to solve their complex problems. I am proud to welcome them to Boston Consulting Group."
Quantis was founded in 2006 and has since grown to more than 250 sustainability and environmental focused consultants. The consultancy works across a range of fields, from climate change and biodiversity loss to water scarcity, deforestation, and plastics pollution.
Well-known clients that sit on the firm's roster include Apple, Armani, Bayer, Cisco, Chevron, Dupont, Engie, General Electric, Intel, LVMH, Mondelez, Nestle, PepsiCo, Pfizer and Unilever.
The integration will see Quantis teams join Boston Consulting Group in Switzerland, France, Germany and Italy, and the United States. The firm will operate as a standalone business unit within BCG (similar to procurement subsidiary Inverto for instance) and will retain its brand and leadership team.
The move comes shortly after Boston Consulting Group was named the exclusive consulting partner for COP27 in Egypt (the firm also was the exclusive consulting partner for COP26 in Scotland) and a call from CEO Schweizer for 'climate activists' to join BCG, as the firm aims to onboard a new generation of climate-savvy staff.
By joining forces with BCG's global sustainability team and CxO network, Quantis hope to "make more of an impact" and "give nature a better seat at the business table", said Dimitri Caudrelier, CEO of Quantis.
"The stakes for our planet have never been higher. This deal will enable us to take a critical leap towards achieving our vision for a new planetary economy. Uniting with BCG will enable us to fast-track the science-driven sustainable transformation to which Quantis has been unwaveringly committed since our start."
"I am also thrilled about the opportunities it will create for Quantisians to raise their level of impact and grow professionally."
Terms and conditions of the transaction have not been disclosed. The deal is expected to close at the end of September.
M&A in sustainability consulting
According to data from research firm Verdantix, ESG and sustainability consulting is one of consulting's fastest growing segments, and is expected to hit $16 billion worldwide by 2027, on the back of a compounded average growth rate of 21% in the coming five years.
Unsurprisingly, major consulting firms are moving quick to tap the opportunity, with one of BCG's main rivals, McKinsey & Company, last year closing three sustainability-focused acquisitions. Accenture and the Big Four, as well as specialists such as ERM and Anthesis Group, have been most active in the deals space, altogether closing more than a dozen transactions over the past twelve months.