Top aviation executive Alexandre de Juniac joins Oliver Wyman
Oliver Wyman has added a high-profile executive to its Aviation and Transportation practices, welcoming former Air France CEO and IATA boss Alexandre De Juniac to its ranks as a senior advisor.
Alexandre De Juniac brings over 30 years of experience to the global strategy and management consulting firm, and is most known for his Chairman and CEO roles at Air France-KLM (2013-2016) and Air France (2011-2013), and five-year tenure as CEO of the International Air Transport Association (IATA) between 2016 and 2021.
More recently, De Juniac was Chairman of the Board of Directors of car rental group Europcar.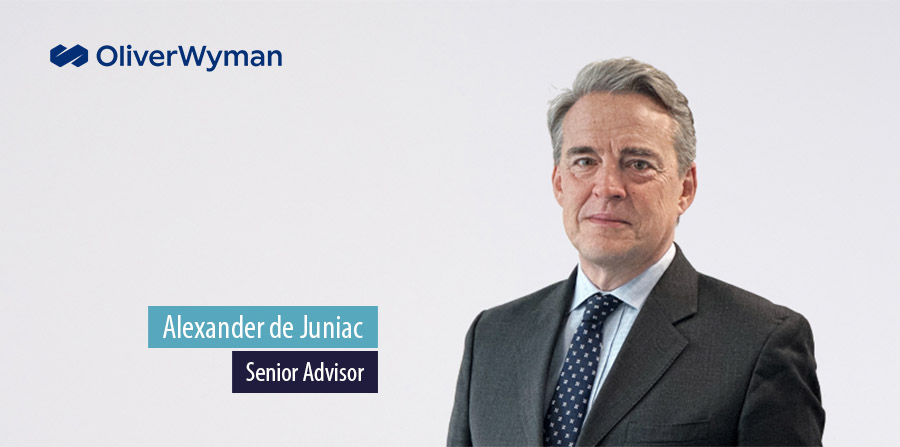 At Oliver Wyman, he will provide strategic advisory to the firm's teams operating in the aviation and transportation sectors, and nurture relationships with C-level clients.
"Welcoming Alexandre is a great addition to our team," said Jean-Pierre Cresci, European Head of Oliver Wyman's Transportation and Services practice. "His unique experience as a leader in the transportation industry will help us create more value and impact for our customers."
"His profile will also help bolster Oliver Wyman's sector positioning and support our ambitious growth targets in the sector, as well as in adjacent industries like financial services," he added.
Commenting on why he affiliated with Oliver Wyman, De Juniac said: "Oliver Wyman are experts in the transportation sector, with unrivalled data and insights to support organisations in a time of unprecedented transformation. I look forward to working with the teams in France and Europe to support our growth ambitions and that of our clients."
De Juniac works for the management consultancy on a part-time capacity. He currently also is a board member at Simaero, JetAirlines and Riyadh Air, which launched last month with the backing of Saudi Arabia's mega Public Investment Fund.
Prior to his period at Air France, De Juniac worked at Thalès, where he held several executive positions, including serving as General Manager for the Asia, Africa, the Middle East and Latin America business unit.
De Juniac also has a track record in France's government and political scene. After kicking off his career at the Conseil d'Etat, in 1993 he became adviser and then deputy director of the cabinet of Nicolas Sarkozy, then Minister of Budget & Communication (Sarkozy later served as President of France for five years).
Between 2009 and 2011, De Juniac was a member of the cabinet of Christine Lagarde (then Minister for the Economy, Finance and Employment and now ECB president), as Chief of Staff.
Alexandre de Juniac holds a degree from Ecole Nationale d'Administration and Polytechnique, and worked as a professor of economics at Ecole Polytechnique (1989-2001) and IEP Paris (1989-1993).