Swedbank hires EY to conduct forensics into money laundering
Swedbank, one of the largest banks in Sweden, has hired professionals services firm EY to investigate the bank's possible involvement in large scale money laundering.
According to media reports in Sweden, over the period of nearly ten years the bank facilitated approximately $5.8 billion worth of suspicious transactions. The transactions allegedly supported criminal activity, with the majority of funds flowing from/to the Baltics and Russia.
The reports have further exposed ties between Swedbank and Danske Bank, the largest bank in Denmark. From Danske Bank it is known that the bank has failed to flag billions of black money between 2007 to 2014, the most of which was laundered via its subsidiary in Estonia. The scandal is still under investigation however, with several studies currently being completed to unravel the full extent of the matter. Meanwhile, Danske Bank has confirmed it will in the coming months withdraw completely from the Baltic States and Russia.
One local report, a documentary on Swedish television channel SVT, revealed that confidential documents about dubious transactions between Danske and Swedbank have been circulating for five months among top managers of the both banking institutions.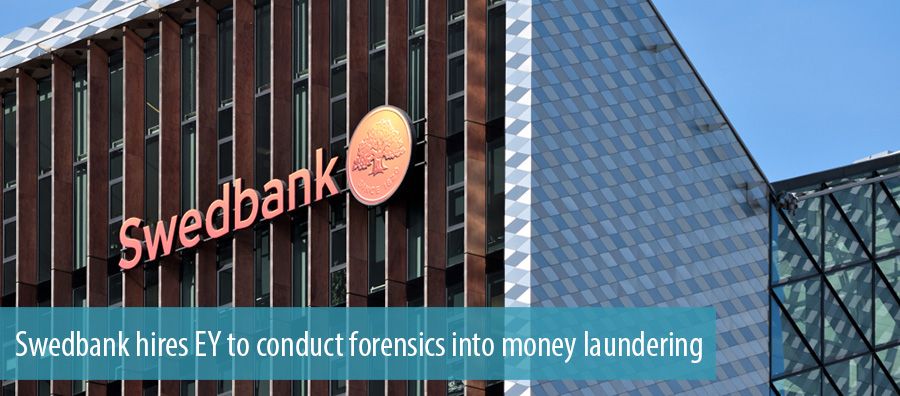 A spokesperson of Swedbank declined to comment on the accusations, pointing at banking secrecy, but also at Swedish antitrust regulation that prohibit providing competitive information as long as the formal investigation still is running. Sweden's Financial Supervisory Authority (FI) yesterday confirmed it is launching an investigation into what it describes as "very serious" allegations. In response, Swedbank reconfirmed its confidence in the anti-money laundering (AML) processes and systems it has in place.
An analysis by anti-money laundering experts Fortytwo Data highlights that almost all of Europe's biggest banks have been sanctioned for money laundering offences in recent years. Among the banks that have fallen foul of anti-money laundering authorities include HSBC, Barclays, BNP Paribas, Société Générale, Santander ING and Deutsche Bank. According to Fenergo, a software provider to the financial services industry, a staggering $26 billion in fines has been imposed for non-compliance with anti-money laundering, know your customer (KYC) and sanctions regulations in the last decade.
To gain insight in the how and why of its case, Swedbank has brought consultants from EY on board to conduct a data-driven forensic investigation on transactions, communication exchanges and process controls. The experts have been given a short time frame for their analysis – the report needs to be completed by the end of March, before the next shareholders' meeting of the financial services institution.
In the wake of allegations, Sweden's Prime Minister Stefan Löfven said in an interview with news agency TT that the government will take the sector's role in supporting criminal activity under detailed scrutiny. Löfven stated that if the money laundering allegations are proven true, it would "undermine confidence" in the whole system.
Related: Albania enlists EY to combat tax evasion and economic crime.