Sia Partners buys design thinking and agile agency nod-A
In its sixth purchase in the space of 1,5 years, Sia Partners has acquired nod-A, a French agency that specialises in helping clients with rolling out and embedding design thinking and agile working. Around 20 professionals across offices in France and Canada transfer to Sia Partners' ranks.
The acquisition strengthens Sia Partners' service offering in an area which nod-A's founders – Marie-Noéline Viguié and Stéphanie Bacquere – describe as "new forms of collaboration". The firm, founded in 2009, supports organisations with embracing tools, methodologies and skills as part of their journey to become more effective and efficient.
The firm has developed several collaborative tools, of which many are based on a gaming approach, and workshops that enable learning, prototyping and team collaboration. The agency also supports its clients with coaching, during transformations as well as business as usual operations. At the heart of its methodology is a proprietary approach called 'Makestorming', which according to the Viguié and Bacquere combines the best of the worlds from design thinking and agile/scrum.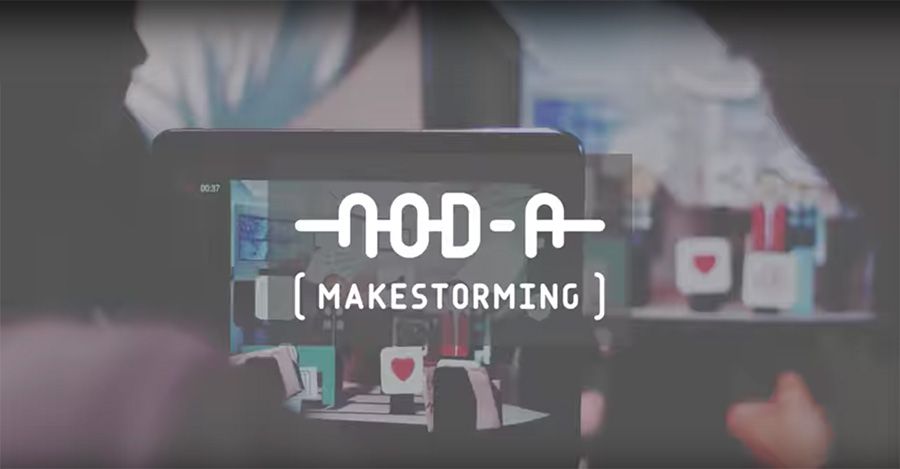 "The acquisition of nod-A will enable us to offer our customers adapted methodologies to rethink their organisations, products, services and interfaces. We will integrate nod-A's know-how into our service offerings, adding value for our customers. It will also allow us to leverage this expertise to the benefit of our own corporate culture," said Matthieu Courtecuisse, founder and CEO of Sia Partners.
From its offices in Paris, Lyon and Montreal, nod-A currently supports some thirty private sector organisations, including BNP Paribas, EDF, L'Oreal, Randstad, Royal Canin and SNCF. "Joining Sia Partners will allow us to invest in the nod-A brand and strengthen our commercial coverage," remarked Bacquere.
Design thinking gone agile
Sia Partners' acquisition comes at a time when interest in both design thinking and agile working are on the rise. Originating from the world of IT, agile working nowadays is used across all sectors and functions, lauded for its effective, results-oriented and collaborative way of achieving desired outcomes. According to a recent study by PA Consulting, agile working has in recent years come to good fruition, in particular in North America and Europe, where organisations are clearly reaping the benefits of the methodology. The same applies for design thinking – the approach, which traces its origin back to industrial engineering, has prevailed as a strategic differentiator for both customer and financial performance, identified in a large-scale 2018 study by McKinsey.
This made nod-A an interesting player for "several major consultancies keen on capturing its know-how", according to an analyst at Pax Corporate Finance, with the French-origin management consultancy proving the most decisive in its merger & acquisition endeavours. How much Sia Partners paid for nod-A has not been disclosed, but the French agency generated more than €2 million in sales in its latest financial year.
Internally, nod-A will be integrated into Sia Partners' Design division, which was founded in May 2018 after the consultancy bought Fove. While maintaining their autonomy, Fove and nod-A will "explore and exploit the natural synergies between the creativity and methods of nod-A upstream, and the creative and technical realisation provided by Fove downstream," explained Courtecuisse.

Further, Viguié and Bacquere have in conjunction with Cyril Cuenot, a Qatar based partner at Sia Partnes, been granted a leading role in establishing the firm's first Design Centre in Paris. Cuenot: "The Design Centre will integrate methodologies created by nod-A but also creative spaces and labs to offer customers real prototyping and animation spaces." Following Paris, similar centres will be opened in Canada, the Middle East and Asia.
Recently, Sia Partners accelerated its ranks in the US with the acquisitions of Loft9 and Gartland & Mellina, while in September last year, the consultancy purchased boutiques firms Inzenka and SKT Consulting in the UK, and Dicitas Consulting in the Netherlands.