Luca Penna leads Bain's Full Potential Transformation in EMEA
Luca Penna, a partner at Bain & Company in Italy, has been promoted to Head of the firm's Full Potential Transformation practice for the EMEA region.
Bain's Full Potential Transformation practice helps business leaders leverage a number of levers – including strategy, organisation, performance improvement and digitisation – to steer their organisations towards their full potential. Building on a cross-functional effort to alter the strategic, financial and operational trajectory of a business, Bain's Full Potential Transformation promises to deliver "game-changing results" according to firm's website.
Such transformation programmes can take many forms, from growth-oriented journeys to moderate restructurings or full-scale turnarounds coupled with dire financial and competitive circumstances. In the majority of cases, the transformation first focuses on cost cutting and operational excellence, and once the fundament is place, revenue enhancements follow.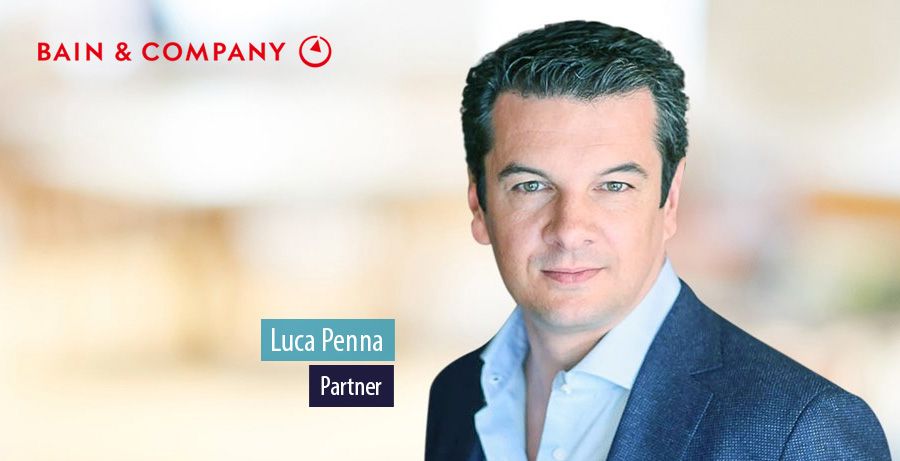 The approach kicks-off with the identification of a "full-potential vision" and devising the right plan for realising the ambitions. Commenting on the need for a strategy to be in place, Manny Maceda, the worldwide managing partner of Bain & Company said a few years ago, "Establishing a clear purpose and approach enables the enterprise to make the deep commitment to investments, capabilities and change that results in outperforming competitors and achieving sustained growth."
Then comes the execution phase, geared around delivering tangible results. In this phase, Bain's approach builds on its result delivery methodology, which combines implementation support, capability building and state-of-the-art diagnostic and analytic tools enabling leaders to continually change, at scale, without missing a step.
Luca Penna
Appointed to lead the Full Potential Transformation offering in Europe, the Middle East and Africa (Bain has 26 offices in the region) is the Italian Luca Penna, a 19-year veteran with the strategic and management consulting firm. He joined Bain in Milan in 2000 from Borsa Italiana, and has since gained extensive experience in transformation programmes, corporate and financial turnarounds, reorganisation and performance improvement across a range of industries and geographies.
In recent years, Penna focused on advising national and international banks on strategy and large transformation programs, developing particularly deep expertise in corporate banking, credit & risk management and non-performing loans management.
Commenting on the news, Roberto Prioreschi, Managing Director of Bain & Company Italy said that the appointment demonstrates the growing influence the Italian team is playing within the firm's global 55-strong office network. "This is gratifying for the entire Italian practice." The consultancy has two offices in the country, in Rome (launched in 1991) and in Milan (established in 1989).
Meanwhile, Prioreschi also announced that next year, Bain & Company will open a new Digital Innovation hub in its Milan office as it seeks to help clients navigate digital disruption.