Edeltraud Leibrock joins Publicis Sapient's DACH leadership team
Publicis Sapient has appointed former Boston Consulting Group consultant Edeltraud Leibrock as Managing Partner and leader of the firm's Financial Services practice in the DACH region.
Based in Munich, Edeltraud Leibrock brings over 25 years of experience financial services and professional services to the digital transformation specialist. After working as a scientist for seven years, she joined Boston Consulting Group where she grew the ranks to Principal during her seven-year tenure at the consultancy.
Leveraging her experience in consulting, she then held leadership roles at BayernLB (CIO) and KfW Bankengruppe (COO). In 2016 she founded her own company – Connected Innovations – which focuses on helping clients in financial services with the challenges of innovation and digitisation.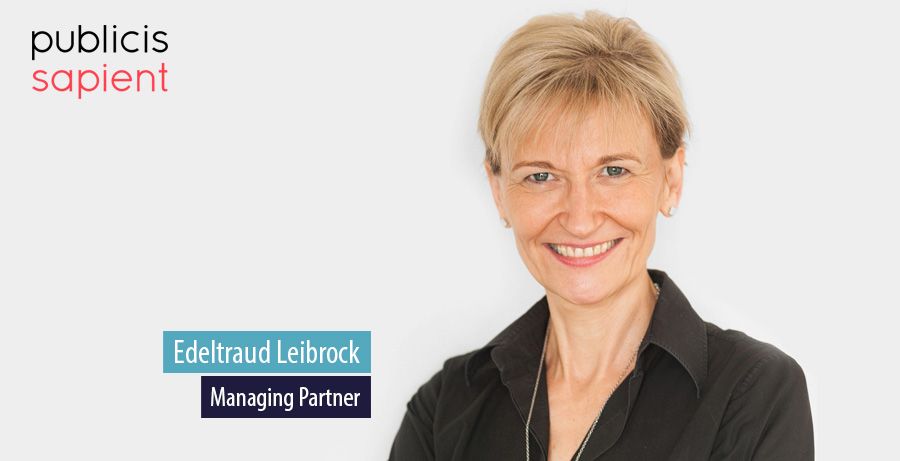 Leibrock is known for her blended vision on delivering tech-driven change: "I'm convinced that technical progress requires an integral and interdisciplinary approach that tackles a multitude of obstacles, including structure, processes, and most often culture. Only with the different perspectives, you can see the whole picture."
At Publicis Sapient, Leibrock leads the firm's offerings to clients in the financial services across Germany, Austria and Switzerland. "My goal is to support financial institutions in German speaking countries with the help of cloud and platform technologies, data integration and artificial intelligence to help them digitally reinvent their business models and operations."
"Edeltraud brings an executive background in financial services to our team in the DACH region," said Susanne Menne, Country Lead DACH at Publicis Sapient. Sudeepto Mukherjee, Banking & Insurance Lead for EMEA and APAC at Publicis Sapient added: "Edeltraud has a comprehensive network and in-depth industry know-how from which our customers will greatly benefit."
Globally, Publicis Sapient has around 20,000 employees working from 50 locations worldwide. In DACH, the firm has circa 350 experts based across offices in Munich, Cologne, Düsseldorf, Frankfurt, Berlin and Zurich.