Bain & Company appoints 18 new partners across Europe
Global strategy consulting firm Bain & Company has promoted eighteen new partners in Europe, as part of a global mid-year intake of fifty-seven new leaders.
In Europe, the largest number of partners were named in Bain's German and UK offices. In Germany, Udo Bauer, Philip Dowling and Thomas Grosser (all based in Munich) and Phillip Roberts (Dusseldorf) were admitted into the partnership, while in the UK, Hemant Chhabra, Vitor D'Agnoluzzo, Junna Hashimoto and Alyson Thompson joined the partnership.
In the Benelux, Daniëlle Stekelenburg and Daan van Ginneken were named partner in Amsterdam, and Vincent Goffin and Phi Hai Nguyen in Brussels. Further south, Yacine Berrada has been appointed an expert partner in Paris, while Giovanni Meola and Alberto Vigada have reached the partner career milestone in Milan and Madrid respectively.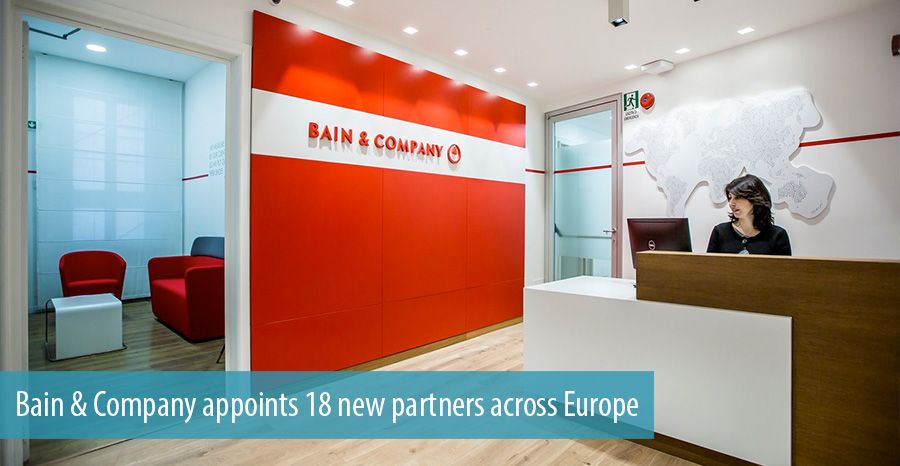 Meanwhile, Bain & Company in the Nordics – which last year was significantly boosted by the acquisition of homegrown strategy consultancy Qvartz – welcomed Benjamin Sommer (Copenhagen) and Mikael Johansson (Stockholm) to the partnership, while Zurich-based Massimo Sabella joined the Swiss partnership.
"We welcome these talented individuals to our leadership team and celebrate their client results as well as their commitment to the values of our firm. They reflect the rich panorama of our European footprint and the broad inclusion and diversity that powers our talent model and in turn delivers on our impact commitment to clients and our communities," said Manny Maceda, Bain & Company's global managing partner.
Earlier in 2021, Bain already appointed a trio of partners in Italy (lifting its local partner headcount to over fifty) and a quintet of new partners in its DACH organisation, among others.