Alvarez & Marsal brings transaction advisory offering to Italy
Global consulting firm Alvarez & Marsal has launched its Transaction Advisory Group in Italy, continuing the roll-out of the practice across the firm's key European hubs.
Alvarez & Marsal's Transaction Advisory Group helps clients with multiple aspects of their transactions, including valuation, the provision of commercial, financial and vendor due diligence services, initial public offering support and transaction execution.
Over the past years, the US-headquartered consultancy has brought its Transaction Advisory Group offerings to several of its 20+ offices across the continent, including Paris, Madrid, Amsterdam and Zurich, with Milan now joining the list.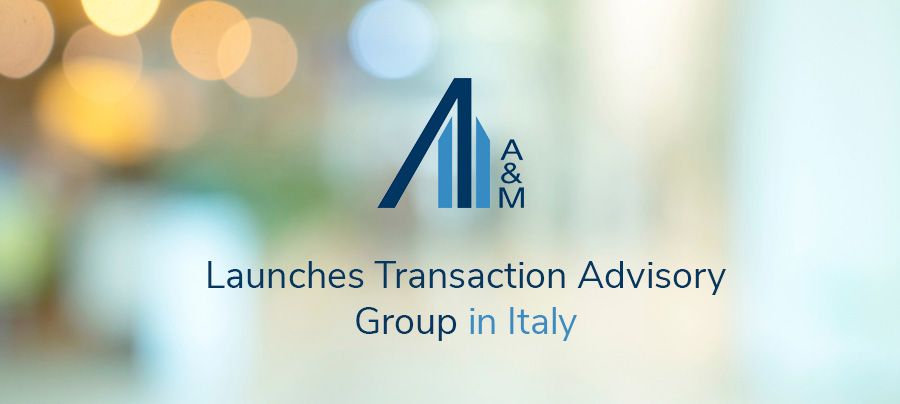 "The expansion into Italy represents the next phase of the Transaction Advisory Group's strategic growth plan," said Paul Aversano, a Managing Director and Head of the Transaction Advisory Group.
"Our Global Transaction Advisory Group employs a global boots-on-the-ground strategy of local senior practitioners who help clients navigate opportunities and unlock value across the investment lifecycle," he added.
At the helm
Leading the new Italian practice are the duo of Davide Ganzer (appointed Managing Director and Head of Transaction Advisory for Italy) and Giorgio Perconti (appointed Managing Director). Both previously were a partner in the M&A wing of a Big Four firm.
Ganzer brings more than 15 years of mergers and acquisitions transaction services experience to the firm. He has advised private equity and strategic clients across Italy, Europe and other countries worldwide in multiple industries including industrial and manufacturing, consumer and retail, real estate, life science and business services. Most recently, Ganzer was a Partner in Deloitte's Milan office.
Perconti has more than 16 years of international corporate finance and due diligence experience, including buy and sell-side due diligence, share and purchase agreement advice, carve-out support, post-deal support and completion accounts. He has advised both private equity and corporate clients across a range of industries. He previously served as a Partner in EY's Transaction Support group in Italy.
David Evans, a Managing Director and European Leader of the Transaction Advisory Group, said: "Davide and Giorgio's combination of international experience and local market credentials make them ideal candidates for our Italian practice. Their individual and collective expertise augments our ability to create value on the ground and around the world."
Other Managing Directors in Alvarez & Marsal's Milan office include: Adriano Bianchi, Alberto Franzone, Stefano Matalucci, Italo Soncini, Alessandro Ranzoli, and Jacopo Barontini.