Detecon installs Jürgen Schäfer as new chief executive officer
International management and technology consulting firm Detecon has installed a new chief executive officer, with Jürgen Schäfer taking the reins from Ralf Pichler.
Jürgen Schäfer has kicked off the month of July with big shoes to fill. Under the leadership of his predecessor, Detecon managed to book three years of growth, including significant double-digit growth last year. The firm cemented its status as a leading consultancy for digitisation, and further expanded its footprint to 16 offices worldwide.
In his new role, Schäfer will lead a team of 1,150 employees (with 50 different nationalities). He is based in the firm's Cologne office.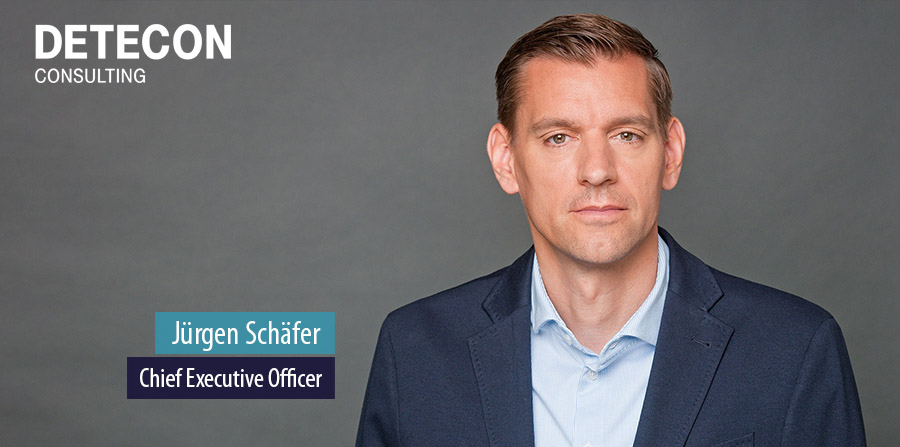 Commenting on his start, Schäfer said: "It is with great excitement and anticipation that I embark on this new chapter in my professional journey. In the last few weeks, I have had the opportunity to get to know Detecon from behind the scenes, and I have been incredibly impressed by the warm welcome I received from all sides."
Schäfer most recently served as Senior Vice President for Transformation & Business Controlling at T-Systems, the parent of Detecon. In addition to his transformation role, Schäfer was also responsible for business operations, finance and controlling of the portfolio areas Digital and Cloud.
Prior to T-Systems, 46-year-old Schäfer spent eight years in strategic management consulting, having served industry specialist Telekom Strategy Consulting and German-origin global player Roland Berger.
"In a way, my start at Detecon feels like a return to the beginnings of my career, which started almost 20 years ago in consulting. At the same time, it adds an exciting twist to my long journey as part of the Deutsche Telekom and T-Systems."
"Jürgen brings with him tremendous experience from many successful projects in strategic consulting," says T-Systems CEO Adel Al-Saleh. "In his various leadership roles, Jürgen has played a key role in the successful transformation of T-Systems. We look forward to his leadership at Detecon."
Key priorities
Asked about his key priorities period, Schäfer said growth and continuity are the focal points for the coming period. "We will continue to offer corporate clients holistic consulting services on strategy, transformation, digital innovation, and business technology. Emphasis is on telecommunications sector, and increasingly on the industries of automotive, manufacturing, public services, transport, logistics, and healthcare."
The advisory wing of T-Systems, Schäfer said that the firm will also seek to further build potential synergies with T-Systems in areas including digital, cloud, artificial intelligence, and security.
Pichler has been chief executive officer of Detecon since August 2019. He remains with the group, appointed as Managing Director and Senior Vice President at T-Systems. "My new duties and responsibilities will see me actively supporting T-Systems as it continues to develop and expand its position as the world's leading digital telecommunications group. But I will remain closely associated with Detecon," he said.