Creating a business foundation for the adoption of generative AI
Generative AI is a tool which can transform a business and enhance operational efficiencies. Giorgio Danesi, EMEA Leader for Data & Technology Transformation at IBM Consulting, outlines how business can create a foundation for the successful – and ethical – adoption of generative AI.
Around the world, the adoption of artificial intelligence (AI) and its impact on businesses and society stands at a turning point. It's being applied through off-the-shelf solutions like virtual assistants and embedded in existing business operations through IT processes. And of course, there is the rise of ChatGPT, which has put the technology well and truly in the hands of the consumer, too.
The opportunities to harness foundation models and generative AI, coupled with proper governance, offer immense possibilities. From customer care to logistics, medicine to manufacturing, and energy to aerospace, AI is creating value and driving innovation. Yet many businesses are still struggling to welcome its benefits by instilling trust and guaranteeing that AI is acting responsibly.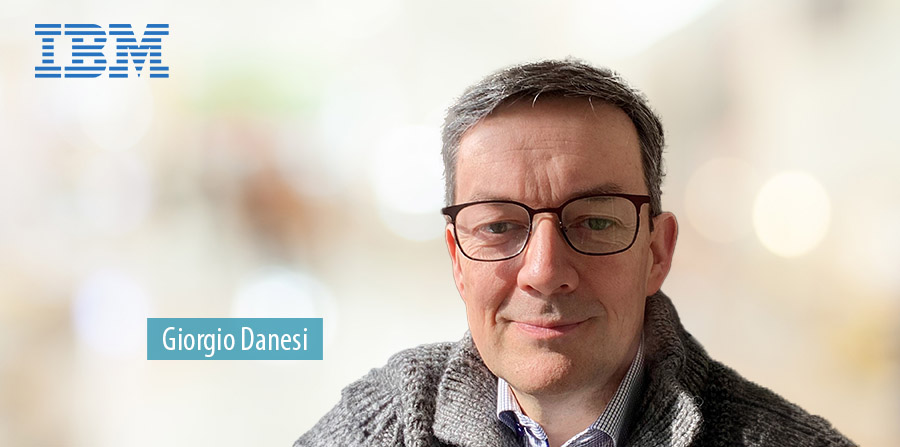 Here, we breakdown the ways that AI can help businesses of all sizes boost competitiveness and enhance efficiencies for their customers.
Building AI models
Until very recently, AI has been challenging to scale and implement, despite its rapid advances. There have also been issues around access to AI-related skills, limiting the technology's reach to bigger enterprises, especially as each new implementation required the design of a new AI model. According to McKinsey, 52% of digital budgets are being spent on AI, but from a recent IBM study, we found that few AI projects are delivering the financial value shareholders might expect.
The average ROI is just 5.9%, well below the typical 10% cost of capital. Why? Because it's not just about investing in AI, but also focusing on the availability and access to data, as well as creating core capabilities centred on trust, from strategy and governance to skills and culture. The businesses that get that balance right are seeing a 30% higher average ROI.
The use of foundation models – deep learning algorithms that have been pre-trained with extremely large data sets – serve as the starting point for the development of more advanced and complex models. They make it possible to fine tune AI to your organisation's unique data and domain knowledge. This may seem challenging, and it does require investment, but it amortises the initial work of AI model building each time it is used, providing a substantial increase in ROI and greatly accelerated time to market.
The data speaks for itself – in early work we're doing with clients, we've witnessed an acceleration in time-to-value, by up to 70%.
Accessing value of automation
The adoption of AI and automation is clearly getting easier, which is helping drive implementation. As a result, the global generative AI market is experiencing a substantial upturn, with a current valuation of $11.3 billion and an estimated compound annual growth rate of 35.6% by 2028.
It's easy to look at this increasing use of AI and think that jobs will be put at risk, yet it's widely reported that a shortage of skilled workers exists across Europe. AI is helping companies in all sectors alleviate this issue by automating repetitive tasks.
Recent IBM research found that almost a third (30%) of IT professionals say employees are saving time with new AI and automation software and tools. And the use cases for this are vast; from automating responses to emails that are contextual and highly personalised, to creating specialist technical documentation from code. Even large banks, such as ABN Amro, make use of conversational AI assistants to better serve millions of customers.
If the talent shortage was left unaddressed, the financial impact in terms of lost revenue would have the potential to reach excessive heights. It's therefore little wonder that companies are investing in AI as, ultimately, it's an investment in people.
The ethics of AI
As investment in AI continues to grow, so too does the debate around governance. No organisation wants to be in the news for the wrong reasons, especially if the charge is bias. The reputational damage it can cause is both costly and difficult to overcome.
It's therefore essential to guard against accidental bias in all areas of a business, including the deployment of AI workflows which should be built with responsibility, transparency and explainability, at the outset. There are several steps that can be taken to do this, such as ensuring that datasets are diverse, models are tested and regularly evaluated, along with human supervision.
Moreover, AI regulations are growing and rapidly changing, and noncompliance can lead to audits, fines and negative press, not to mention lost customer trust. Global organisations with branches in multiple jurisdictions face the added challenge of meeting a range of country-specific rules and regulations.
If that isn't confusing enough, organisations in highly regulated markets, such as healthcare, finance and government services, have additional challenges in meeting industry-specific regulations too, such as the Digital Operational Resilience Act (DORA), an EU regulation specifically for the financial sector.
Seeking the AI advantage
At IBM we've seen how appropriately implemented AI, teamed with the right data capabilities, proper governance and trust, can benefit business. In 2022 alone, IBM Consulting developed more than 1,750 AI use cases across 1,250 clients worldwide. However, accessing that value not only requires a deep understanding of the complexities of the technologies involved, but a human-centred, principled approach to the use of AI.
We want to support businesses to be more than just users, but AI advantaged. That is our AI mission.
IBM Consulting has recently launched a new Centre of Excellence for generative AI. The hub has since its inception already supported more than 100 clients to get the most from their own AI developments