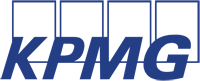 KPMG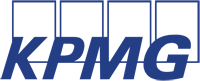 Address and contact details of KPMG. Contact KPMG by phone or email.
KPMG - Contact | Consultancy.eu
KPMG |
Contact
Address:
KPMG Germany
Klingelhöferstraße 18
10785, Berlin
Contact information:
Phone: +49 30 2068 0
Fax: +49 30 2068 2000
KPMG - Contact | Consultancy.eu
Company profile of KPMG: an overview of KPMG news, interviews, jobs and career opportunities, events and contact details.
KPMG | Consultancy.eu
KPMG
KPMG international operates as a network of member firms offering audit, tax and advisory services. We work closely with our clients, helping them to mitigate risks and grasp opportunities.
Member firms' clients include business corporations, governments and public sector agencies and not-for-profit organizations. They look to KPMG for a consistent standard of service based on high order professional capabilities, industry insight and local knowledge.
KPMG member firms can be found in 155 countries. Collectively they employ more than 155,000 people across a range of disciplines.
Sustaining and enhancing the quality of this professional workforce is KPMG's primary objective. Wherever we operate we want our firms to be no less than the professional employers of choice.
We contribute to the effective functioning of international capital markets. We support reforms that strengthen the markets' credibility and their social responsibility. We believe that similar reform must extend to the professional realm.
Company information of KPMG: services, headquarters & offices, number of employees, revenue and other company facts of KPMG.
KPMG - Company information | Consultancy.eu
KPMG |
Company information
KPMG Europe
Services
:
Audit, Tax and Advisory
Number of employees
:
>155,000 worldwide
An overview of the social media accounts of KPMG on LinkedIn, Twitter, Facebook, Google+, YouTube and Instagram.
KPMG - Social Media | Consultancy.eu
KPMG |
Social Media
Working at KPMG: Find out more about a career at KPMG and explore how it is to work for KPMG.
KPMG - Careers | Consultancy.eu
KPMG |
Careers
KPMG - Careers | Consultancy.eu