Atos close to divesting Italian business to local player Lutech
Global IT giant Atos is on the brink of selling its Italian business to Lutech, an Italy-based provider of IT services and solutions.
In a statement released yesterday, the French listed group confirmed that it has entered into exclusive negotiations with Italian IT firm Lutech to sell some of its assets in Italy for cash.
The deal would see the majority of Atos' business in Italy transfer to Lutech for a reported price tag of around €240 million, according to reporting by Reuters.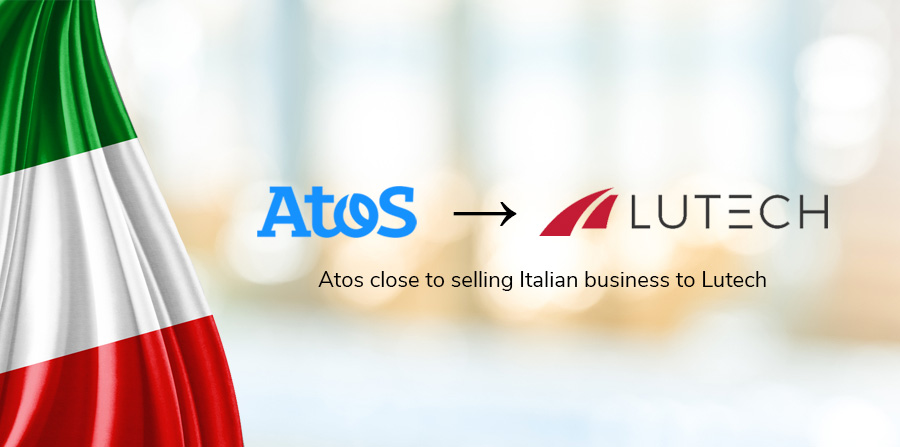 Providing some context to the deal's size, Atos did confirm that the Italian business covered by the proposed sale accounts for 2% of the group's total revenue in 2021.
As part of a broader €700 million asset sale programme to finance its turnaround and split plan, Atos still is working on the sale of a number of units, including the sale of its Supercomputer and Unified Communications & Collaboration divisions in Italy (both have been up for sale since July 2021).
In a statement to the group's shareholders, Diane Galbe, Senior Executive Vice President at Atos, said: "We are proud of this proposed cash transaction executed at attractive conditions for the group. This additional transaction will enable us to secure 2/3rd of our €700 million divestment program which is well under way."
Meanwhile, for Milan-based Lutech, the acquisition would lift its annual revenue to some €800 million. If the deal comes through, Atos Italy and Lutech would be combined into one entity, said Giuseppe Di Franco, CEO of Atos in Italy.
"The deal would create a primary player in the country's IT sector with around 5,000 people. The joining of forces is "strongly sponsored by the Italian management team," he added.
At a time when Atos is retreating from Italy's market, French rival Capgemini is moving in the opposite direction. Last month, the fellow Paris-listed group announced it has launched its management consulting wing Capgemini Invent in the local market.