BearingPoint's leaders on the firm's growth and ambitions
With BearingPoint having enjoyed the best part of a decade in continuous growth, the European-origin consultancy is keen to capitalise on its momentum and build for future expansion. According to its leaders, the firm will now look to specialise its consulting portfolio and expands its technology offerings, while finding new ways to enrich and develop the company's increasingly diverse global network.
Under the leadership of Peter Mockler, the renewed brand of BearingPoint has been a remarkable success story since. The consultancy has grown its revenues since becoming independent, from €441 million to €738 million in eight continuous years of growth. BearingPoint now has offices in 19 European countries, with locales in Casablanca and Dubai used to serve the Africa and Middle East markets. Outside EMEA, the firm has offices in Asia and the US, and to cover other regions, it works with strategic partners: West Monroe Partners in North America, Grupo ASSA in South America, and ABeam Consulting in Asia.
Now under new leadership in the form of Kiumars Hamidian, BearingPoint is gearing up for the end phase of its Strategy 2020, and judging by their comments after the release of the firm's latest financial results, its executive team are in high spirits about what the future holds. According to Hamidian, the firm will now look to usher in a newly refined strategy to build on the bullish platform he has inherited.
He explained; "We did a comprehensive assessment of what works and what doesn't… All of it led us to the main conclusion that we need more focus when it comes to what we do, and part of that was clarifying what we stand for. We have built a great business since becoming an independent partnership back in 2009, but we never dropped our big firm legacy. We continued with the same offering as if we were still a big tanker, although we had become much more like a speed boat. Going forward, we will have a clear focus in the areas of markets, portfolio, and people."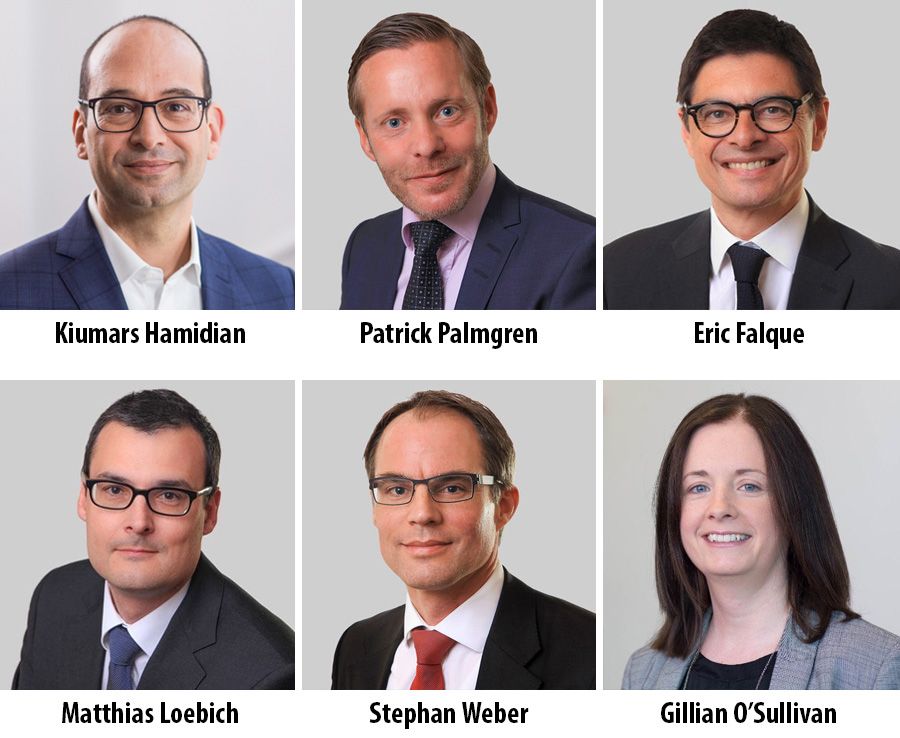 In BearingPoint's annual financial overview, Hamidian elaborated further by explaining that in 2018, the firm had three focus areas. One was to complete the "verticalisation" of the firm's solutions unit, meaning the software business model was further developed. Then BearingPoint worked to merge many of its HR initiatives into what it now terms 'people experience', in order to enhance the experience offered to employees. Finally, the firm refined its global consulting network and enhanced its governance to operate more as a lean organisation.
Looking ahead, Hamidian said, "In terms of our portfolio, we determined five areas to focus on in the future: data-driven banking operations, unified commerce, automotive operations, next generation public services, and digital twin business."
Niche move
According to Chief Development Officer Patrick Palmgren, this arguably constitutes a move to establish the firm as a more niche entity. However, he was keen to warn that people should not see this as a defensive move of any sort.
Palmgren instead claimed, "Make no mistake, this is an offensive strategy for growth. We want to channel our investments in a few areas for more impact and greater returns. These areas are big enough for expansion. We can expand in all our existing countries, potentially also in new countries – wherever we can use our five areas to benefit clients. This means we will channel most of our investments – including acquisitions – into our focus areas."
One of these areas is the digital consulting scene – an almost all-encompassing segment of consulting and technology, with digital disruption prompting changes across all industries. "Data science, artificial intelligence, and machine learning in particular have been getting a lot of attention, and though some of it may be hype, these technologies are leading to real change," explained Eric Falque, a member of the firm's Global Management Committee.
With so many companies now embracing business models that increasingly overlap with other sectors, the future will see an increasing number of previously distinct industries come together to create new business models, with the consulting industry no different to the rest. With BearingPoint positioned to focus on this, its mission statement might well be more concentrated, but theoretically its workload will only increase.
"We have built a great business since becoming an independent partnership back in 2009…. Going forward, we will have a clear focus in the areas of markets, portfolio, and people."
– Kiumars Hamidian, CEO
Even in the potentially turbulent market of post-Brexit Britain, BearingPoint feels this new focus will allow for accelerated growth. Indeed, the turmoil resulting from the UK's protracted divorce with the EU could provide the consultancy with a major opportunity.
Palmgren argued, "We see the UK as a high potential market for us because, with or without Brexit, it's the biggest consulting market in Europe and we are relatively small there. So we are on the offensive in the UK! We already completed two acquisitions there [including LCP Consulting] and have one or two more in our short-term pipeline. While there might be more difficulties with practicalities such as traveling in and out, we don't see any reason to change our growth ambitions for the UK."
Beyond the UK, and the continent of Europe, BearingPoint is also on the front foot. While Europe remains the firm's bread and butter as its home base, the consultancy has already built a global alliance network – something which will help the company's clients become global leaders too.

Matthias Loebich, BearingPoint's Chief Global Network Officer, stated; "Europe is our home base, but we also operate through our own offices in the US and China since those are – besides Europe – the biggest markets for most of our clients. To complement our global reach, we have built a strong and trusted global alliance network. Finally, we also tap into our network of local partners on a project basis if needed. Our global consulting network currently spans 35 countries and consists of more than 10,000 people supporting clients in over 75 countries."
Investing in people
Given that BearingPoint made over 1,100 hires in 2018, the company clearly remains an attractive employer, and aims to recruit a similar number each year over the next few of years. However, equally important is the group's capability of getting the best from these employees, and allowing them the room and resources to do their job to the best of their abilities. No firm can succeed without being able to retain the right people.
BearingPoint is aware of this, however, and has prioritised the development of its staff as a win for them, the firm's clients, and the company as a whole. According to Stephan Weber, Global HR Leader, this can be seen with the establishing of new firm-wide staffing rules for projects, making sure there is a better balance between business needs and personal development plans. Elsewhere, BearingPoint also developed an ecosystem of innovation providing space for people to come up with new ideas, while the firm introduced new ways of working to foster collaboration and innovation.
Weber said, "In 2018, we clearly articulated our value proposition as an employer. We defined four areas where we want to stand out and called them our People Priorities… We invest a lot in the development of all our people, and these investments have a strong impact on our leadership culture since they improve the way we lead and coach people, how we identify talent and develop future leaders."
Illustrating how this has paid dividends for BearingPoint, in March 2019 Laura Morroll was named Team Leader Consultant of the Year, at the prestigious MCA Awards. Having joined the consultancy two years ago, moving across from LCP Consulting following its acquisition by BearingPoint, Morroll is now a Senior Manager at the firm. In a recent interview with Consultancy.uk, she praised the firm's "really supportive environment" and the fact that BearingPoint "really invests in the development of its people."
Diversity

A plethora of thought-leadership pieces, analytic exercises and industrial studies have consistently told business leaders that improving diversity & inclusion in the workplace can improve business results, as well as benefitting the world beyond the office. At the same time, while the workplace of today might be markedly different from that of just 20 years ago, efforts to promote diversity by employers seem to have stalled in recent times. Across Europe, a considerable share of employees feel their company has not made progress on the matter, with that figure rising among the BAME and LGBT+ communities.
Amid this atmosphere, knowing the untapped potential that diversity & inclusion efforts still possess, BearingPoint's future recruitment drives will also have inclusivity at their heart. In fact, according to the firm's Global Diversity Leader, Gillian O'Sullivan, BearingPoint is already enjoying the benefits of enhanced diversity.
"The inclusion of differences makes us better consultants as it enriches us with the wealth of diversity," O'Sullivan explained. "This comprises differences of gender but also differences of age, ethnicity, religion, abilities, sexual orientation, personality, and education. In 2018, we as a firm learned much more about the depth and breadth of diversity by the local practices of our people."
She concluded; "To highlight a few examples, our people in the UK explored different formats to raise awareness for diversity, be it a social media campaign to promote everyday inclusion… or a training course to detect unconscious bias. In Ireland, the team worked to retain female staff by examining flexible working as well as setting up a support network for parents and caregivers… The German offices worked to strengthen their LGBTQ and women networks and raised awareness by hosting a crossover event. In Austria, our female network cooperated with social agencies to install flexible working models."